PKK Was Responsible for Turkish Deaths in Iraq, U.S. Says
(Bloomberg) -- The U.S. State Department on Monday affirmed that Turkish hostages in northern Iraq were killed by members of a Kurdish terrorist group, hours after Turkey accused Washington of questioning its account of the massacre.
The State Department had earlier said that it would condemn the killings "if reports of the death of Turkish civilians at the hands of the PKK, a designated terrorist organization, are confirmed." The suggestion of skepticism set off a tirade from Turkish President Recep Tayyip Erdogan, who called it "ridiculous" and accused Washington of siding with the militants and their affiliates in Syria.
Turkey's Foreign Ministry then summoned U.S. Ambassador David Satterfield to protest. The diplomatic tensions came after Turkey reported on Sunday that the Kurdistan Workers' Party, or PKK, executed 13 Turkish hostages held in a cave in northern Iraq.
In the first phone call between the countries' top diplomats on Monday, Turkish Foreign Minister Mevlut Cavusoglu relayed to Secretary of State Antony Blinken Turkey's "unease over recent statements." Blinken expressed his condolences and "affirmed our view that PKK terrorists bear responsibility," a readout from the State Department said.
Turkey has been battling the PKK in southeast Turkey for nearly 40 years, and Washington's arming of the group's Syrian affiliate -- the main fighting force in the U.S.-led campaign against Islamic State -- has severely strained ties.
The deaths of the hostages, including security forces, has fueled a wave of nationalist backlash in Turkey. Prosecutors launched probes after two lawmakers from the pro-Kurdish HDP political party said the government refused to negotiate the hostages' freedom. Police rounded up more than 700 suspects, including HDP members, on suspicion of links to the militants.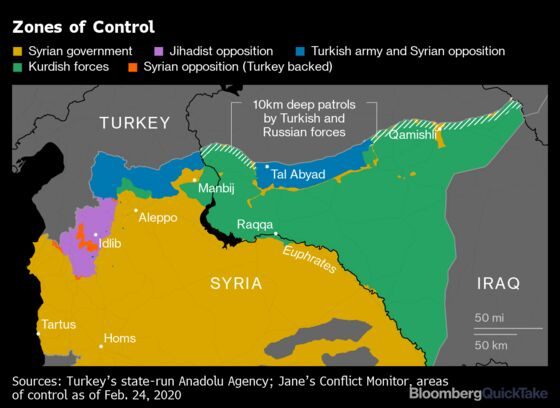 Turkey reached separate agreements with the U.S. and Russia to keep Kurdish fighters in Syria away from its border in 2019.