England Needs Tough Covid Rules to Save Christmas, Adviser Warns
(Bloomberg) -- People in England should prepare for tough coronavirus restrictions in December and January if the rules are to be relaxed for a short period over Christmas, a public health chief said.
Susan Hopkins, deputy director of Public Health England (PHE), said on Wednesday that government scientific advice has shown "for every day that we release [measures] we will need two days of tighter restrictions."
PHE later said she had misspoken and that five days of tighter restrictions will be required for every one day of relaxing the rules.
Business Secretary Alok Sharma said any loosening of restrictions for the holidays will depend on infection rates around the country. "We just have to see where we get to," he told the BBC on Wednesday in response to reports ministers are considering allowing more households to mix for a number of days over Christmas.
England is currently under a four-week lockdown in which pubs, restaurants and non-essential shops are closed and socializing restricted until Dec. 2.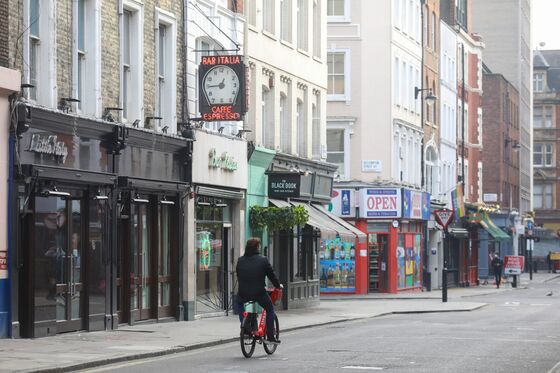 Prime Minister Boris Johnson has pledged to revert to the regional tiered response to Covid-19 outbreaks, which some scientists say will have to be strengthened to have an impact. But he faces opposition from some in his own Conservative Party who want a strategy that won't leave swathes of the country under tight restrictions for months.
Mark Harper, chairman of the backbench Covid Recovery Group, said: "We cannot keep living under a cycle of lockdowns and restrictions that expect people to be grateful for being let out to enjoy the festive season, only to have strict restrictions imposed on them afterward that cause them health problems and destroy their livelihoods."
Speaking at a televised press conference, Hopkins said people must be "very careful about the number of contacts that we have, to reduce transmission before Christmas and get our cases as low as possible."
She added: "Then, once we have got past the Christmas period, if there has been a release and some socialization we will all have to be very responsible and reduce those contacts again."
The British Medical Association, which represents doctors, warned Wednesday that lifting lockdown without beefed-up regional restrictions risks a fresh surge in infections that would leave hospitals and family doctors "overwhelmed" and "unable to provide even the most critical of patient care."
The BMA said new measures must be brought in to bridge the gap between the end of lockdown and the potential roll-out of a new vaccine. It said the "rule of six" -- which allows one person to meet up to five others from different households -- should be replaced with a "two households" rule to reduce social mixing.
Ministers must not encourage people to go back to the office when it's possible to work from home, the report said, and there should be no travel between different tiers. It also called for "widescale reform" to the testing and contact tracing program, with more funding for local public health teams.