An EU Government Has Found a Way to Wear Down Protesters
(Bloomberg) -- By writing a popular book five years ago on his approach to politics, Romania's president may have inadvertently handed his rivals a blueprint to achieve their controversial goals.
Klaus Iohannis's 'Step by Step' lays out a patient, gradual style of governance targeting success over lengthy periods rather than in one go. It's a strategy the ruling Social Democrats embraced after 500,000 protesters nixed their sweeping rollback of anti-corruption efforts in 2017. Two years on, the demonstrations have lost their bite and the party is on the verge of getting what it wants.
A similar story is playing out elsewhere in eastern Europe. Having been forced by protesters to retreat and regroup, Poland's government has similarly opted to erode courts' independence and the rule of law more slowly, taking the sting out of street unrest. Hungary's Viktor Orban has already built his "illiberal democracy" with comparable tactics.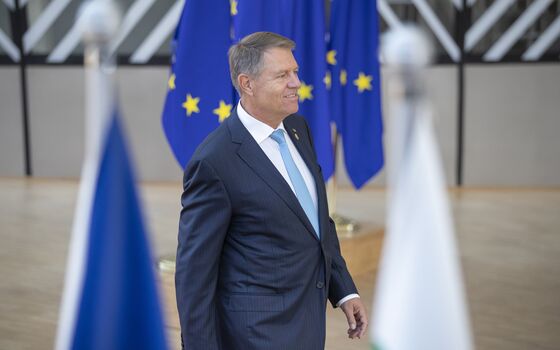 The European Union remains a counterbalance to democratic backsliding. But in the short term, at least, Romania's government is prevailing.
"They switched to this operation that seems unstoppable -- to take over institutions and the judiciary one step at a time," Cristian Pirvulescu, dean of Bucharest's Political Science University said by phone. "They've surely learned the Hungarian and Polish lessons."
Rebuffed by what were the biggest demonstrations since communism two years ago, the Social Democrats began checking off their to-do list point by point instead. First, the prosecutor who spearheaded an unprecedented anti-corruption crackdown was fired. Next, parliament started to chip away at the Criminal Code.
The protests didn't disappear but as the standoff became a war of attrition, their stamina was tested and they lost the upper hand.
The latest battle concerns a proposed government decree that could see hundreds of criminal convictions challenged. Among those set to benefit is Liviu Dragnea, the Social Democrat leader who runs the country from behind the scenes. He can't become prime minister because of a suspended prison sentence handed out in 2016 for trying to rigging a referendum. He's still appealing a second conviction for abuse of office.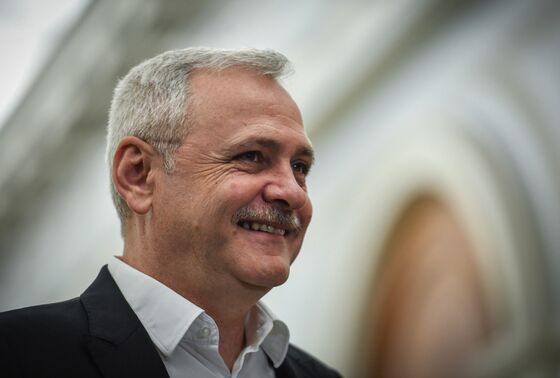 Justice Minister Tudorel Toader says certain trials must be revisited because some court panels weren't properly set up, denying people the right to a fair hearing. He signaled Monday that the decree could come as early as this week.
Criticism from the EU and the U.S. over the U-turn on busting corruption has had little effect. Talk of amnesties and pardons for crooked officials has even surfaced as Romania hosts the EU's six-month rotating presidency through June, prompting a warning from European Commission Jean-Claude Juncker.
The very mention of an amnesty back in 2017 would have brought thousands of people into the streets. But it went almost unnoticed this December. A ceremony to mark the EU presidency attracted about 700 people the following month. Demonstrators vented their anger at the government and proclaimed allegiance to the EU.
Toader let slip exactly how the government has got so close to its goal after the initial protest setback. "Not just any solution can fix problems overnight," he said Monday in a TV interview. "We need time, skill and patience to return to normal."
It's a line that could have been lifted from Iohannis's book. Despite offering the biggest domestic opposition to the ruling party's plans, he may have set his opponents on course to complete their long-coveted setup for governance.
"A life is built step by step, the same as a career, a community or even a nation," Iohannis wrote in his book. "Nothing happens overnight, at least nothing solid and durable."