Duterte Threatens to Tighten Visa Requirements for U.S. Citizens
(Bloomberg) -- President Rodrigo Duterte has warned that Americans who want to enter the Philippines will be required to obtain a visa if the U.S. refuses entry to officials involved in the detention of one of his main critics.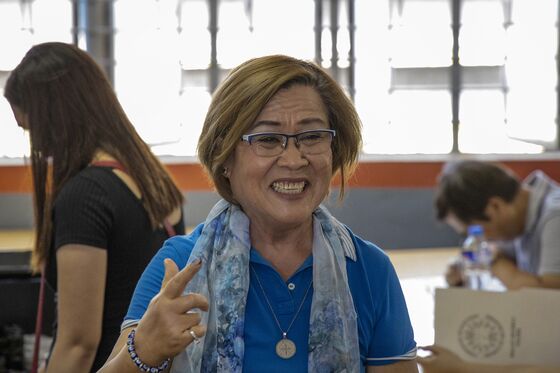 Duterte also ordered the immigration bureau to ban U.S. Senators Patrick Leahy and Dick Durbin from the Philippines for introducing a provision in the U.S. 2020 budget supporting Senator Leila de Lima -- who has been criticizing Duterte's drug crackdowns since he was a local mayor -- presidential spokesman Salvador Panelo said at a briefing on Friday.
"We will not sit idly if they continue to interfere in our processes as a sovereign state," Panelo said, referring to the U.S.
De Lima, who launched investigations on Duterte's alleged hand in extrajudicial killings, has been detained for more than two years on drug charges which she has denied.