Draghi's Italian Government Mixes Technocrats With Politicians
(Bloomberg) -- Italy's Mario Draghi unveiled his long-awaited government that includes Bank of Italy's Daniele Franco as finance minister and taps a state-owned defense company executive for a green job.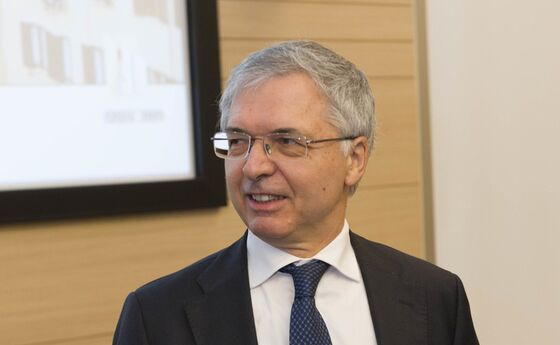 It's been more than a week since the former head of the European Central Bank was approached to lead the euro area's third-biggest economy out of a crippling recession and steady the wheel after a period of paralysis. Now he's set to become prime minister and has unveiled his cabinet.
The new administration will be sworn in at President Sergio Mattarella's palace on Saturday, with confidence votes in parliament expected next week.
Draghi's team is evidence both of his focus on the economy and the political compromises that had to be made. In Franco, he has the director-general at the central bank he used to run. In creating a new ministry for ecological transition he won over the support of the biggest party in Parliament.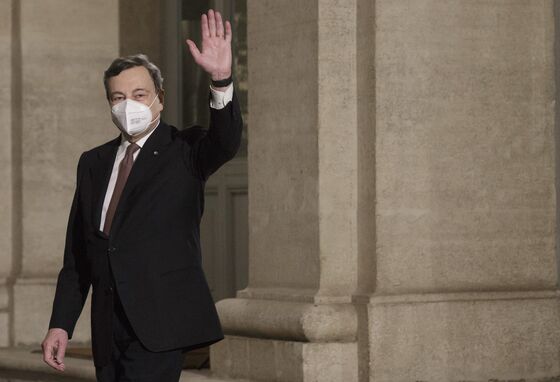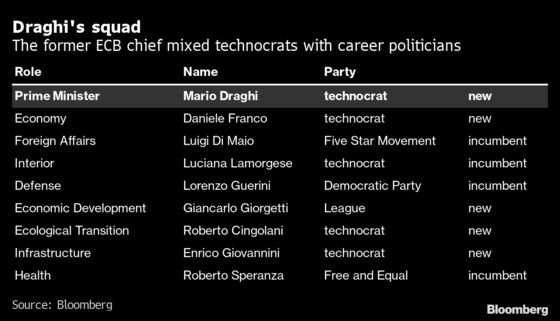 By appointing Roberto Cingolani, an executive at Leonardo SpA, he picked a trained physicist at a state-owned entity that works in security, technology and aerospace. Draghi put him charge of 69 billion euros ($84 billion) of spending on green projects under the European Union's recovery package.
The incoming government inherits an array of problems, from a pandemic that's claimed more than 90,000 lives in Italy to a debt load at almost 160% of output in a shrinking economy.
In the end, Draghi picked a mix of technocrats and politicians from across the ideological spectrum that includes the center-left Democratic Party, the anti-migrant League and Silvio Berlusconi's Forza Italia.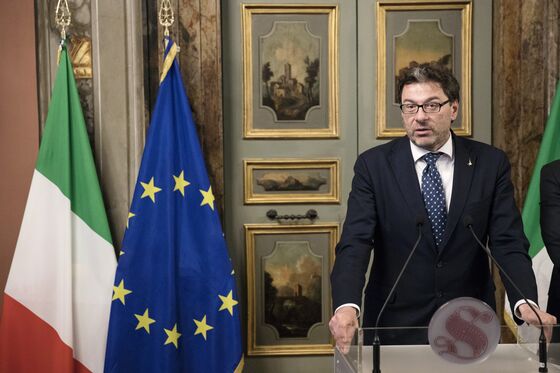 Other key ministers include Giancarlo Giorgetti, minister for economic development. A veteran senior lawmaker with the League of Matteo Salvini, he has been pushing for the party to adopt a more pro-European stance.
There was the Five Star Movement to consider too. The anti-establishment group was still the party that won the most votes in the last election in 2018. Draghi kept one of their key figures, Luigi Di Maio, as foreign minister and created a green ministry.
"The ministers' list shows a great awareness of the technical difficulty of governing in these difficult times, but also of the political perils of bringing together very different parties," said Francesco Clementi, a professor of comparative public law at Perugia University.