Double Win May Help Trudeau Quiet Critics
Justin Trudeau is on a roll.
In less than 12 hours, the Canadian prime minister scored the most significant economic wins of his political career: a new trilateral trade deal with the U.S. and Mexico, and a $31 billion natural gas terminal.
The agreements mark major successes on trade and energy, which have acted as drags on Canada's economy, and are seen as Trudeau's biggest vulnerabilities heading into next year's elections, Theophilos Argitis and Josh Wingrove report.
President Donald Trump's aggressive negotiating style and Trudeau's willingness to stand his ground on key issues such as dairy and dispute settlement have severely tested the traditionally close U.S.-Canada relationship. In the end, Trump – who has been increasingly focused on his escalating trade war with China – won only modest revisions to a deal he once called a "disaster."
It remains to be seen how much credit Trudeau will get for his exploits. And any concessions he made to get a Nafta deal done could generate pushback from critics who maintain he should have taken an even harder line against Trump.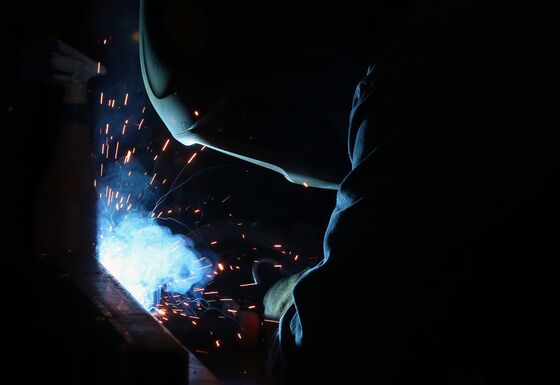 Indonesia's aftershocks | As the search for survivors continues on the quake-ravaged island of Sulawesi, President Joko Widodo's ability to deliver a speedy rehabilitation will be under scrutiny – as will the failure of the country's tsunami warning system. Authorities are preparing for mass burials of victims and the death toll is expected to climb well above the official figure of 832. Also under pressure: the budget – both from reconstruction costs and the hit to the nation's all-important tourism industry.
Gender gap | The battle over Brett Kavanaugh's Supreme Court nomination is widening a political chasm between America's men and women, suggesting an unprecedented gender gap in the 2018 midterm election that will decide control of Congress and influence the rest of Trump's first term as president, Sahil Kapur and John McCormick write. Click here for more on how the Kavanaugh fight could make it even more difficult for the high court to stay above the political fray.
Brexit continues to divide | The U.K.'s ruling Conservatives are meeting for day two of their annual conference with the party divided on how to pull away from the European Union and struggling to get behind Theresa May's Brexit plan. The prime minister faces the battle of her political life to retain control of the party as top Tories undermine her leadership. Follow coverage of the event in Birmingham on our live blog.
Balkan flop | The premier of the Republic of Macedonia threatened to call snap elections if he fails to win parliamentary support to change his country's name after a referendum on the issue where only 37 percent of voters showed up. Zoran Zaev is trying to settle a 27-year row with Greece, which has its own region called Macedonia and has blocked its neighbor's accession to the EU and NATO over the label. He's also facing opposition from Russia, which opposes the expansion of the western military alliance into its former sphere of influence.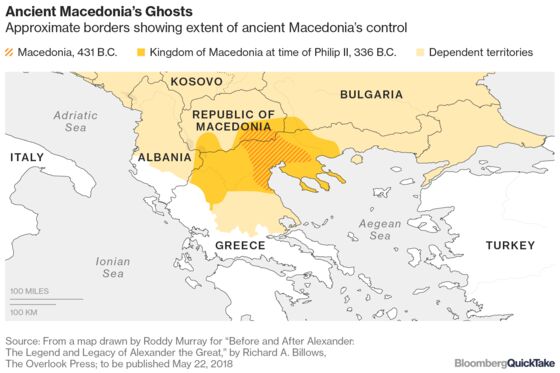 Ethiopia's test | Roving militias. Prisoners stripped naked and rolled in hot ashes. "Mafia"-style murders and violence that forced more than a million people from their homes. That's the legacy Mustafa Omer, the new president of Ethiopia's eastern gas-rich Somali region, will have to overcome. As Nizar Manek writes, his success could prove a bellwether for efforts to usher in political freedom and reform the powerful security services in Africa's second-most populous country.

What to Watch
The U.S. Supreme Court starts its new term under a cloud of Kavanaugh-fueled uncertainty that -- at least temporarily -- delays dreams of a conservative legal revolution. Greg Stohr previews the cases before the justices.

Finance Minister Giovanni Tria has to sell Italy's budget to EU counterparts in Luxembourg today after initial targets alarmed investors. 
And finally … Trump is taking his adulation of autocratic North Korean leader Kim Jong Un to farcical new heights, comparing their diplomatic courtship to some epistolary romance. "He wrote me beautiful letters," the president told a rally Saturday in West Virginia. "We fell in love." Trump poured out his affections even after North Korean Foreign Minister Ri Yong Ho told the United Nations the regime still lacked enough trust in the U.S. to give up its nuclear weapons. Can love survive without trust?