Democrats Get More of Mueller Report for Impeachment Inquiry
(Bloomberg) -- Congressional Democrats reviewing possible impeachment of President Donald Trump won a court order compelling the U.S. Justice Department to turn over grand-jury materials from Special Counsel Robert Mueller's report on Russian interference in the 2016 U.S. election by Oct. 30.
The House Judiciary Committee has shown "that it needs the grand-jury material referenced and cited in the Mueller Report to avoid a possible injustice in the impeachment inquiry," Beryl Howell, chief judge of the U.S. District Court in Washington, said Friday in a 75-page ruling.
It's the latest in a string of defeats for the president and his administration in courts around the country. On Oct. 18 alone five courts issued rulings against the president, including ones on immigration and on keeping his tax returns secret.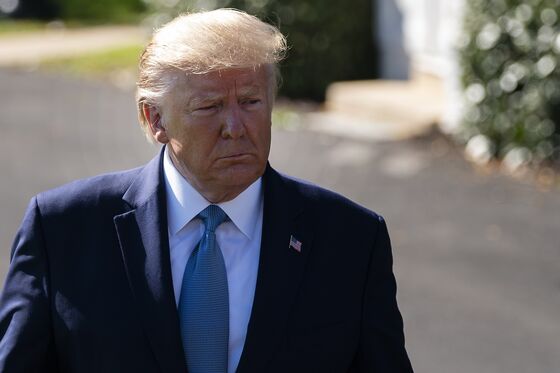 Howell's decision Friday heightens Trump's jeopardy as the House presses ahead with questioning those with information on his attempts to persuade Ukraine's government to investigate Democratic presidential candidate Joe Biden and his son Hunter.
The judge was critical of the administration's refusal to cooperate with the impeachment inquiry, saying that made the release of the grand-jury documents all the more important.
"Impeachment based on anything less than all relevant evidence would compromise the public's faith in the process," Howell wrote.
She also rejected a central claim advanced by Republicans to challenge impeachment -- that Congress's inquiry is invalid because the full House hasn't authorized it.
"No governing law requires this test -- not the Constitution, not House rules, and not rule 6(e)," she said, referring to the rule governing disclosure of grand jury matters. "Imposing this test would be an impermissible intrusion on the House's constitutional authority both to 'determine the rules of its proceedings' under the Rulemaking Clause and tp exercise 'the sole power of Impeachment' under the Impeachment clause."
The Justice Department had opposed the release of materials, citing the need to preserve grand-jury secrecy and claiming the House wasn't engaged in a "judicial proceeding" warranting release of the information. Howell confirmed the inquiry constituted a judicial proceeding.
The department is reviewing the ruling, spokeswoman Sarah Sutton said.
The judge also tackled the thorny issue of the president's claim that he's immune from indictment while in office, per an Office of Legal Counsel opinion that was written in 1973.
"This leaves the House as the only federal body that can act on allegations of presidential misconduct," she said. Then she added: "This OLC legal conclusion has never been adopted, sanctioned, or in any way approved by a court."
The House committee, led by New York Democrat Jerrold Nadler, sued to force release of information underpinning Mueller's report in July. It gained greater urgency two months later when a whistle blower claimed Trump tied $391 million in aid to Ukraine to its willingness to investigate the Bidens. That prompted House Speaker Nancy Pelosi to start a formal impeachment inquiry.
Nadler hailed the ruling in a statement calling the forthcoming information "critical to our work."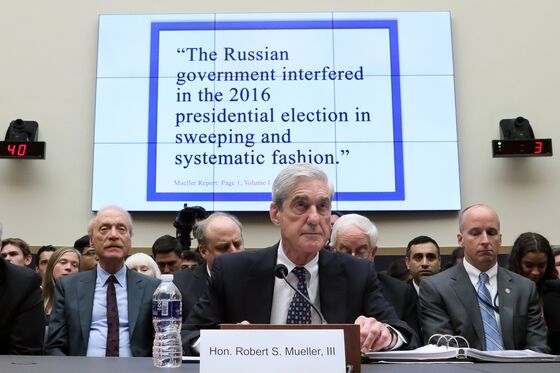 In his 448-page report made public in April, Mueller said there was insufficient evidence to show Trump or anyone working on his campaign had collaborated with Russia's efforts to disrupt the election, but the special counsel pointedly declined to say that Trump had not obstructed the investigation.
Large swaths of the document were blacked out to preserve grand jury secrecy and information related to ongoing cases and investigations.
Trump is also facing pressure from a trio of lawsuits asserting he's violated the U.S. Constitution's two emoluments clauses. A U.S. appeals court in New York recently revived a case contending he violated one of those provisions by being enriched by foreign governments through his far-flung business empire, while a separate appellate court in Richmond, Virginia, has agreed to reconsider an earlier ruling rejecting similar claims.
The president is also seeking a reversal of Washington judge's refusal to throw out a lawsuit lodged by more than 200 Congressional Democrats who want to force him to come to them for permission to accept those benefits, as required by the Constitution.
The case is In re Application of the Committee on the Judiciary, U.S. House of Representatives, for an Order Authorizing Release of Certain Grand Jury Materials, 19-gj-48, U.S. District Court, District of Columbia (Washington).