Disappearance of Journalist Rocks a Kingdom
The disappearance of Jamal Khashoggi would have been bad enough - the shock is the near daily drip of still-unconfirmed details of his demise: torture, dismemberment and murder.
While there's no direct evidence tying the Washington Post columnist's fate to Saudi Crown Prince Mohammed bin Salman, there have been worrying signs in the kingdom, where he's the de facto ruler, of a slide toward an absolute intolerance of criticism, including a roundup of activists and clerics.
Even President Donald Trump, who's cultivated close ties to the Saudis, conceded yesterday, "it's bad, bad stuff" and warned of "very severe" consequences if Khashoggi's killing is confirmed.
If the prince is ultimately linked to the disappearance, it wouldn't be the first time a young Arab reformer embraced by the West has fallen from grace. Remember Syria's Bashar al-Assad and Muammar Qaddafi's son Seif al-Islam?
Since U.S.-based Khashoggi vanished after entering the Saudi consulate in Turkey on Oct. 2, Riyadh's narrative is shifting – from denial to launching its own investigation. Now the New York Times is reporting blame may fall on an intelligence official close to the crown prince.
With bipartisan demands building in Congress for action and an expanding exodus of Americans and Europeans from a Saudi investment conference, the kingdom's stability and U.S. policy in the Middle East is under threat not from the perceived enemies of Iran, jihadists or dissidents, but MBS, the 33-year-old heir to the throne.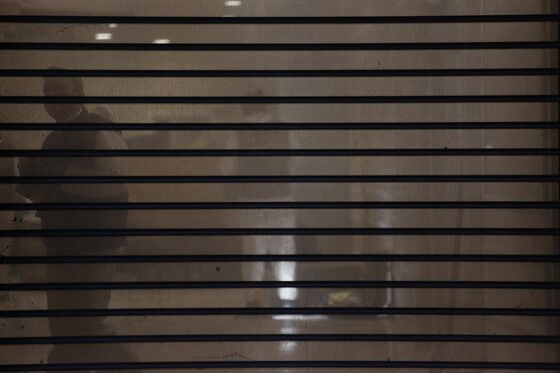 The gloves are off | European leaders attacked Italy's budget plans at a summit in Brussels yesterday as the EU Commission warned that its spending plans won't pass muster. With the country's 10-year yields climbing to the highest since 2014, Deputy Premier Matteo Salvini insisted his administration won't change course, regardless of the pressure.

Close call | The top American military commander in Afghanistan survived a Taliban attack that prompted the government to delay tomorrow's legislative elections by one week in Kandahar province. The brazen strike inside the provincial governor's compound in Kandahar City, which killed at least two regional officials, comes as the Trump administration seeks to negotiate a deal with the Taliban to end the 17-year conflict.
Political liability | There's a key reason the booming U.S. economy is little help to Republicans trying to hold on to seats in Congress: Trump. The president's Twitter feuds and controversies have overpowered his party's economic message. His persistently low approval ratings may dash any Republican hopes of bucking history by avoiding the loss of House seats in the Nov. 6 midterm elections, Erik Wasson and Shobhana Chandra write.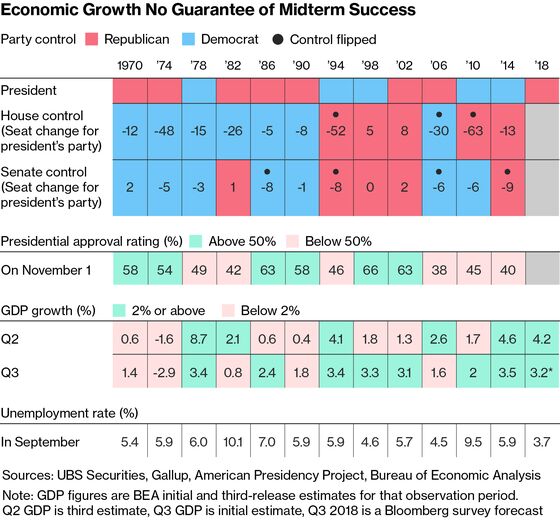 Xi's gathering storm| Chinese economic growth slowed more than expected in the third quarter, highlighting President Xi Jinping's domestic challenge as he confronts trade pressure from Trump. While officials have stepped up stimulus and pledges of support, the measures have yet to kick in and more may be needed. "China's economy is losing steam," said Frederic Neumann, co-head of Asian economics research at HSBC. Meanwhile, Xi's efforts to make inroads in Eastern Europe are being hindered by what nations see as failed promises.
Going slow | The latest EU summit fell far short of a real Brexit breakthrough, but the mood music was better and there was – finally – some inching toward a plan. The idea is to extend the 21-month transition period that keeps Britain aligned to EU rules to give negotiators time to resolve the biggest obstacle: avoiding customs checks at the Irish border. But leading Brexiteers in Theresa May's Conservative Party are already crying foul, and EU leaders have been clear the prime minister's main troubles are at home.
A caravan of thousands of Honduran migrants continued its journey northward toward the U.S. this week despite a threat from Trump to shut his country's border with Mexico.
Trump campaigns in Arizona after a rally in Montana last night where he praised a Republican congressman for assaulting a reporter who asked him a question on the eve of a special election last year.
U.K. Budget Day is creeping up and the chancellor faces a dilemma. Where's he going to find the 20 billion pounds ($26 billion) May promised to the beloved-yet-broke National Health Service? The economy isn't exactly roaring, Brexit is a mess and "on top of it all" voters are demanding an end to austerity. See just how hard it is to make the numbers add up with this interactive dataviz.
And finally… Free from 50 days in jail, Russian opposition leader Alexey Navalny issued a sarcastic YouTube video response to a bizarre challenge to a duel from the head of Vladimir Putin's National Guard. Navalny compared General Viktor Zolotov to a parody of a tinpot dictator and threw down his own gauntlet by proposing a televised debate with him. Zolotov, who threatened to beat Navalny to a pulp in a video last month over corruption allegations, told Russian newswires today he's not interested in a broadcast discussion.