Detained Australian Writer Faces Trial in China Next Week
(Bloomberg) -- Australian writer Yang Hengjun will face trial in China for espionage next week, a development that is sure to strain already fraught ties between Beijing and Canberra.
The Chinese government notified the Australian authorities that Yang would face trial on May 27, Australian Foreign Minister Marise Payne said in a statement Friday. Yang was detained in January 2019 on allegations of espionage, according to the statement, which expressed concern about his treatment.
"We have conveyed to Chinese authorities, in clear terms, the concerns we have about Dr Yang's treatment and the lack of procedural fairness in how his case has been managed," Payne said. "The Australian Government will continue to advocate strongly for Dr Yang's rights and interests and to provide consular assistance to Dr Yang and his family. Our thoughts are with them during this extremely difficult period."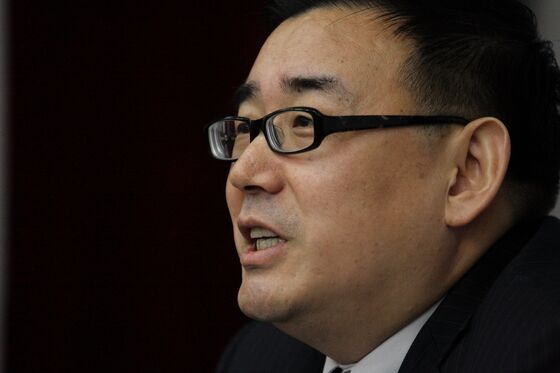 After almost two years of detention in China, prosecutors in Beijing indicted Yang last October, moving forward with a case that has contributed to deteriorating ties between Australia and the world's second-largest economy. Relations between the two countries have been deteriorating for years and have reached new depths since China blocked or tariffed a series of imports from Australia after Canberra sought an investigation into the origins of the coronavirus pandemic.
Payne's statement "is deplorable," according to the Chinese embassy in Australia on Saturday.
"Chinese judicial authorities handle the case strictly in accordance with law and fully protect the lawful rights of the relevant person," the embassy said in a statement. "The Australian side should respect China's judicial sovereignty and refrain from interfering in any form in Chinese judicial authorities' lawful handling of the case."
According to a bilateral treaty on consular relations between Australia and China, Australian diplomats can attend the trial.
Yang was detained in Guangzhou in January 2019 after flying in from the U.S., and his arrest on espionage allegations was formally announced that August. Yang, a Chinese-born Australian national who's also known as Yang Jun, became well known as a writer and commentator after previously working as a Chinese foreign affairs official in Beijing, according to the Australian newspaper.
"The relevant Chinese authorities are handling the case strictly and in accordance with the law, and fully protecting Yang Jun's lawful rights," Chinese Foreign Ministry spokesman Zhao Lijian told a news briefing in October.
Yang is not the only foreign citizen detained in China on politically sensitive charges. In February, China formally arrested Cheng Lei, an Australian citizen and former news anchor for Chinese state television, on national security charges after six months in detention.
Two Canadians -- International Crisis Group analyst and former Canadian diplomat Michael Kovrig and entrepreneur Michael Spavor -- were detained in December 2018 and later also accused of espionage. After a long period of detention, both Canadians were tried in March, with observers -- including a group of western diplomats -- denied entry.