Denmark Surpasses 1 Million Virus Cases as Omicron Variant Rages
(Bloomberg) -- Denmark, a country of 5.8 million people, has surpassed 1 million infected citizens in total as the omicron variant has accelerated the spread of the virus. 
The milestone was reached after 24,343 cases were registered over the past day, health authorities said on Wednesday.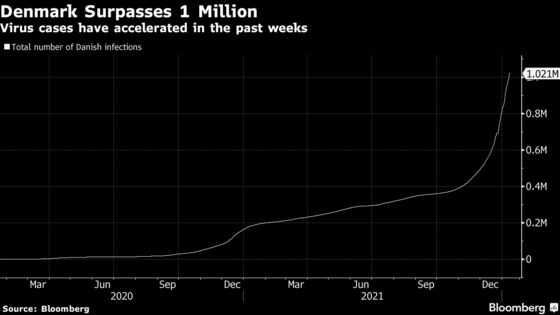 The development covers an acceleration in recent weeks. In first 23 months of the two-year pandemic, Denmark recorded 500,000 cases while the other 500,000 have come in the past month.
Despite the recent surge, Denmark has slowly started a return to normalcy and the government is expected to propose the reopening of culture institutions, including cinemas and theaters, from next week.