Democrats Come Up Short Again in Bid to Investigate Trump
(Bloomberg) -- House Democrats once again fell short in a high-profile attempt to dig into what they say is President Donald Trump's possible misconduct -- this time with a failed effort to get access to his financial records before the November election.
The Supreme Court's ruling Thursday that the House didn't sufficiently justify its bid to subpoena documents from Trump's accountant and banks almost certainly spoiled any chance Democrats had of getting the records before the November election, and delivered a dose of criticism of them for reaching too far.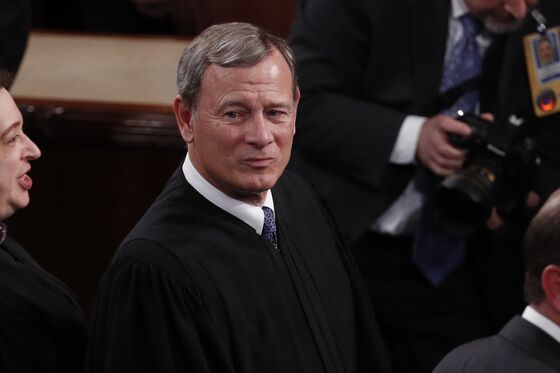 Chief Justice John Roberts, in the 7-2 opinion, said the House position would leave "essentially no limits on the congressional power to subpoena the president's personal records."
It was a stinging setback for Democrats, coming five months after their effort to remove Trump from office over his dealings with Ukraine failed along nearly partisan lines.
Democrats say they want to dig into Trump's conflicts of interest, the possibility that foreign actors have financial leverage over him and reports that his businesses have links to Russian money-laundering operations. Democrats say each of those areas is a possible subject of legislation.
Trump denies any wrongdoing and has said he would to release the returns after an audit is complete.
Democrats jammed out a series of subpoenas in the spring of 2019, targeting tax records they had been demanding Trump release since he began his bid for the presidency in 2015. Then they spent nearly a year in court trying to enforce congressional authority.
But the Supreme Court, including the four liberal justices, said two lower courts were too deferential to Congress when they upheld the subpoenas. The high court ordered new scrutiny to determine whether the subpoenas were clearly focused on valid legislative goals and didn't excessively burden the president.
Roberts wrote that, during arguments in May, House General Counsel Douglas Letter "was unable to identify any type of information that lacks some relation to potential legislation."
The bid for the president's financial records was part of a multi-pronged effort by Democrats to perform what they called oversight of the executive branch -- much of it running parallel to other investigations -- and what Trump has often decried as a politically motivated "witch hunt."
Democrats invested heavily in the investigation of Special Counsel Robert Mueller only to see his final report and congressional testimony land with a thud with the public. They later impeached Trump over allegations that he pressured Ukraine's president to investigate Joe Biden. But it was always a long-shot that the Republican-controlled Senate would remove Trump from office and he was acquitted.
Along the way, Trump rebuffed or ignored almost every request for documents or testimony from various House committees. And throughout, his approval ratings barely budged and his hold on Republican voters stayed firm. He's also the first president in more than four decades to refuse to release his tax returns.
Neil Buchanan, a tax law professor at the University of Florida, wrote in a blog post that, no matter the outcome, the issue of Trump's taxes would have little effect on the election because the issue has become so partisan.
"The House gamely tried to demonstrate that they have a legislative purpose that could justify their request, and they should have won," he wrote. "But everyone knows that the House made the request because Democrats won the 2018 elections, just as everyone knows why the House showed no interest in Trump's taxes when Republicans were in the majority."
The high court's decision in the House subpoenas case was one of two Thursday involving access to Trump's financial records. The court backed Manhattan District Attorney Cyrus Vance's effort to get Trump's records as part of a grand jury investigation.
But the justices said in the House case that lower courts didn't give close enough scrutiny to Trump's contentions that the demand for documents from his accounting firm Mazars USA, and his banks, Deutsche Bank AG and Capital One Financial Corp would be too intrusive.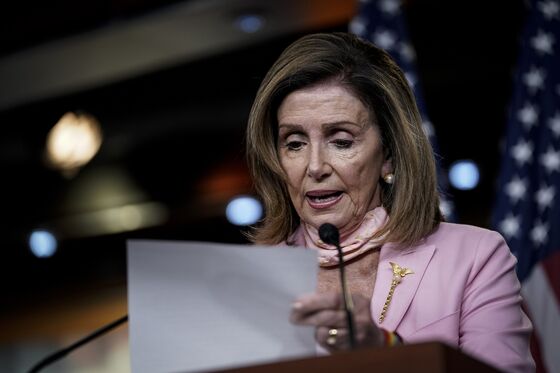 House Speaker Nancy Pelosi claimed a measure of victory in Roberts specifically saying in the New York case that the president is not above the law or oversight. She pointed out that was backed by the two members of the court appointed by Trump, Justices Neil Gorsuch and Brett Kavanaugh.
"The path that the Supreme Court has laid out is clearly achievable by us," she told reporters. "It is not good news for the president of the United States."
A House Democratic aide, who spoke on condition of anonymity, said the impeachment investigation successfully exposed wrongdoing, even if the Senate didn't convict. As for the attempt to get Trump's financial records, the aide said the court cases are still active, and there was never an explicit goal of getting the financial documents before the election.
At the heart of the court's criticism of the House subpoenas for Trump's records was their broad nature, without enough specificity into exactly what legislation the lawmakers were considering for which they needed Trump's records.
Josh Blackman, a constitutional law professor at South Texas College of Law in Houston, said it was impossible to know if the House would have won it's case even with a more targeted request.
"They took a risk. They went in with a specific strategy to sort of maximize their authority and it backfired," he said.
Now, he added, the case will set a precedent for future showdowns between Congress and the president, and Republicans might not always like the end result once they're in charge of Congress and dealing with a Democratic president.
Blackman said the House would have been in a stronger position if it had pressed subpoenas for documents or testimony as part of their impeachment effort, but decided not to do so.
The case will be litigated again in lower courts.
Pelosi faces some divisions among House Democrats about whether to aggressively broaden investigations of Trump and his administration, and tacitly acknowledged that some in the party want to avoid doing that so close to the election.
"And some will tell me that we should go down that road," she said in response to a question at a news conference after the court's ruling. "But we have a path that the Supreme Court has laid out that we certainly will not ignore."
House Democrats were initially reticent to subpoena Trump's tax returns. House Ways and Means Committee Chairman Richard Neal only did so in May 2019 -- separately from the case that the high court ruled on -- after House leaders initially sought to work with Trump on a broad economic and trade agenda upon assuming power in January of that year.
Pelosi fended off calls from some more liberal Democrats to undertake an impeachment investigation -- until a whistle-blower's complaint about Trump's conversation with the Ukrainian president touched off a political scandal and raised the stakes.
Even then, House Democrats declined to pursue other court challenges for evidence from former National Security Advisor John Bolton and others during the impeachment saga, which prompted criticism about a rushed process from many Senate Republicans, who subsequently voted to block any subpoenas or fresh witness testimony during the trial in their chamber.
Neal on Thursday vowed to keep litigating the case involving a congressional subpoena to the Treasury Department for several years of Trump's personal and business tax returns. That case has been put off at a federal district court while the U.S. Court of Appeals for the District of Columbia Circuit decides in still another case over whether Congress may sue the executive branch to enforce a subpoena that demanded testimony from former White House Counsel Donald McGahn.
Norm Eisen, who served as a House lawyer during the impeachment trial, argued the principle that presidents' aren't beyond the reach of Congress or state prosecutors was important and predicted Trump could eventually face legal jeopardy, even if the outcome will be delayed.
"Trump is going to face accountability," he tweeted.