Democratic Women in Spotlight to Counter Trump
Democrats gearing up to take on Donald Trump in 2020 will be front and center at tonight's State of the Union speech, giving them an opportunity to paint a sharp contrast with the president.
Many key players are women. Speaker Nancy Pelosi — who barred Trump from giving the annual address during the five-week government shutdown — will be seated directly behind the president in the House chamber.
Georgia's Stacey Abrams — who in November narrowly lost a bid to become the first black woman governor of a U.S. state — will deliver her party's response. Many female lawmakers plan to dress in suffragette white, and the audience will include Democrats jostling to challenge Trump next year. Two female senators — Kamala Harris and Elizabeth Warren — are viewed as front-runners for the party nomination.
With Trump hinting he could make news — an emergency declaration on the Mexico border, a proposal on drug prices or on AIDS, or dates and locations for summits with the leaders of China and North Korea — the speech could prove dramatic. And overhanging it will be the prospect of another government shutdown in just 10 days.
State of the Unions are often quickly forgotten, but this could be one to remember.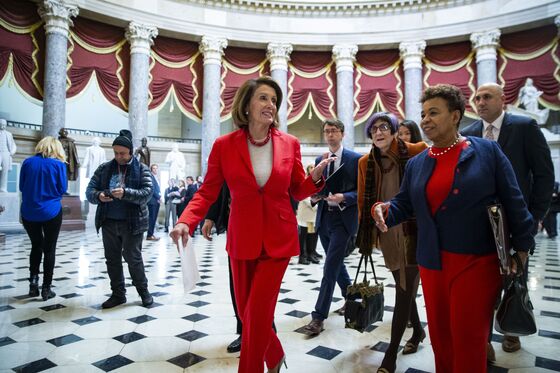 Venezuela's struggle | European nations strengthened support of Venezuelan National Assembly leader Juan Guaido yesterday. While the move was largely symbolic, given the EU's limited trade and investment footprint, it adds to a U.S.-led international drive censuring Nicolas Maduro and calling for new elections. Maduro retains the military's loyalty, but that may be tested this week when opposition-organized aid convoys reaching the border could spark a confrontation.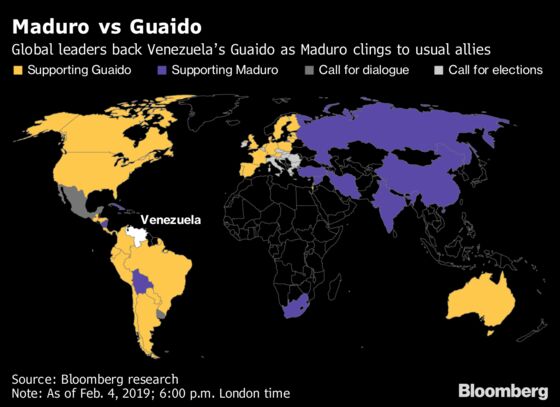 Ducking for cover | German Chancellor Angela Merkel and Japanese Prime Minister Shinzo Abe say they want to head off a no-deal Brexit that could rattle their economies. The leaders met in Tokyo after Nissan Motor announced it was abandoning its U.K. expansion plans as Britain hurtles toward a chaotic exit from the EU.
Fresh scrutiny | Federal prosecutors have subpoenaed Trump's inaugural committee, Caleb Melby and Shahien Nasiripour report. The group, which raised a record-setting $107 million to celebrate Trump's induction as president, has drawn scrutiny for its potential foreign connections. Questions also have been raised about how money was spent and how tickets to exclusive events were allocated.
Outmaneuvered? | One of Trump's most persistent economic promises has been to rewrite the U.S. trade relationship with China. Yet as he approaches a potential deal, hardliners inside and outside the administration fret Trump is being outplayed by Chinese President Xi Jinping and seduced by what they see as empty promises.
New benefits | Italian Prime Minister Giuseppe Conte and deputy Luigi Di Maio were in a celebratory mood at a glitzy event in Rome, where the populist leaders unveiled the first plastic cards that those below the poverty line can use to claim payments. Main business lobby Confindustria says the monthly benefit of up to 780 euros ($890) risks being too generous and may stop people actively seeking work.
Trump plans to nominate senior Treasury official David Malpass to lead the World Bank. That would see him helm the very development lender he has criticized for its internationalist principles. 
And finally… The Lunar New Year spurs one of the biggest temporary migrations on the planet as people in China return to home villages. 2019 is the Year of the Pig, and the week-long holiday is a chance to make dumplings and spend time with family. Diners at a Beijing restaurant would not have expected the most famous "uncle" of all to turn up, though. Xi Jinping, not known for mingling, made a surprise appearance at a time growth is slowing, perhaps keen to show he's in touch with the many ordinary Chinese who could be impacted.