Democratic Wave Is Poised to Breach Washington
 Two months out, the midterm elections are looking increasingly likely to bring an end to one-party rule in Washington.
Republicans are bracing for a potential Democratic wave that would break their grip on the U.S. House, leave their agenda in tatters and embroil Donald Trump's White House in a procession of congressional investigations.
Independent analysts uniformly agree that Democrats are well-positioned to net the 23 seats needed to to take control of the chamber when the next Congress convenes in January and that their odds of doing so have only gotten better over the course of 2018.
John McCormick and Gregory Giroux take a closer look at the array of flashing warning lights — including polls, fundraising and primary-voter turnout — that have combined with historical precedent to spell trouble for Republicans' fortunes.
Then there's Trump. The swirl of legal and political turmoil around his presidency continues to grow. His lone-wolf style of governing, a tendency to put himself above what might be best for his own party and his unpredictability — something he views as central to his own political brand — remain major factors Republicans can't control.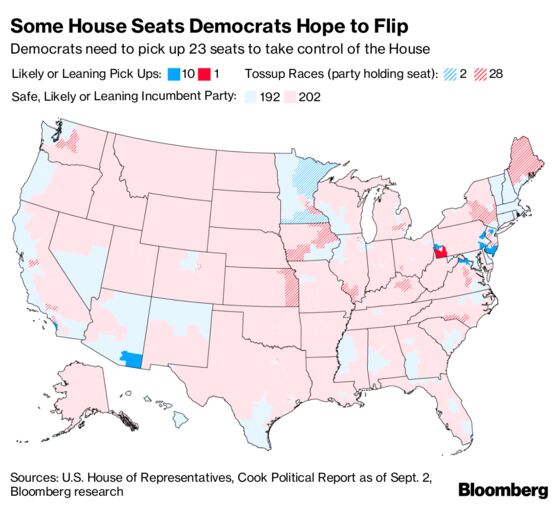 Anonymous critic | Trump demanded that the New York Times reveal the identity of a senior official who wrote a highly unusual op-ed in the newspaper claiming that key members of the administration were secretly working against him. "If the GUTLESS anonymous person does indeed exist, the Times must, for National Security purposes, turn him/her over to government at once!" Trump said on Twitter.
North Korea progress? | Kim Jong Un signaled a willingness to revive stalled nuclear talks, with South Korean officials saying he wanted to "achieve denuclearization" during Trump's first term. While it's unclear exactly what that means, it would be the first time Kim has committed to a timeframe for potentially giving up his atomic weapons.
May's crusade | Armed with the names of two Russian military operatives allegedly responsible for the Novichok nerve-agent attack on U.K. soil in March, Prime Minister Theresa May will take her case to the United Nations Security Council today. But will it be enough against Russia's defiance? It's unlikely; Moscow has a veto on the council, and it's not afraid to use it.
Balkan ghosts | Europe's most volatile region may be headed for new turmoil as Serbia and Kosovo seek to mend ties after years of animosity stemming from their violent split. A proposed deal that may let them swap territory so people of the same ethnicity can live together is causing diplomatic tremors from Moscow to Washington and Berlin to Beijing.
Trade troubles | The numbers are not looking good for a president who has made reducing the U.S. trade deficit one of his main economic goals. The deficit widened in July at its fastest rate since 2015, and signs are emerging that Trump's trade wars are starting to hit growth at home and abroad.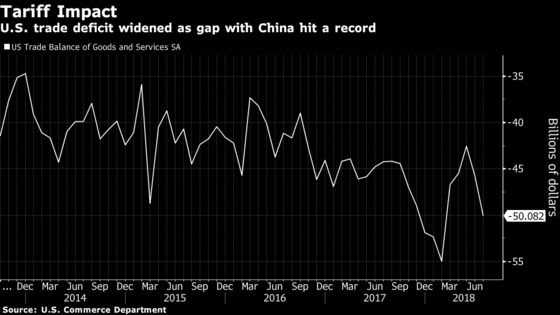 Spilled milk | More than 1,500 miles from Washington, Henry Holtmann, a third-generation Canadian dairy farmer, is closely watching the talks on Nafta. The concern for Holtmann and others in his industry is that Prime Minister Justin Trudeau could agree to once again barter away a piece of the country's restricted – and lucrative – dairy market to secure a deal.

And finally... Gay activists in India danced, hugged and wrapped themselves in rainbow flags as the Supreme Court of India struck down a colonial-era law that criminalized gay sex. The chief justice declared the 158-year-old law, which dates back to the British Raj, was being used as a "weapon of discrimination" against India's LGBTQ citizens. The move comes as other Asian economies, such as Hong Kong and Australia, make themselves more inclusive in the race for global talent.