Democratic Senators Introduce Legislation Restoring WHO Funding
(Bloomberg) -- Democrats on the Senate Foreign Relations Committee plan to introduce legislation Friday that would restore U.S. funding for the World Health Organization and appropriate $9 billion to support international efforts to fight the coronavirus pandemic.
The move comes as President Donald Trump and members of his administration say the agency was complicit in the spread of the virus by accepting initial claims from China about the severity of the outbreak. Trump last month temporarily suspended U.S. payments to the WHO amid criticism from Democrats over his administration's response to the virus crisis.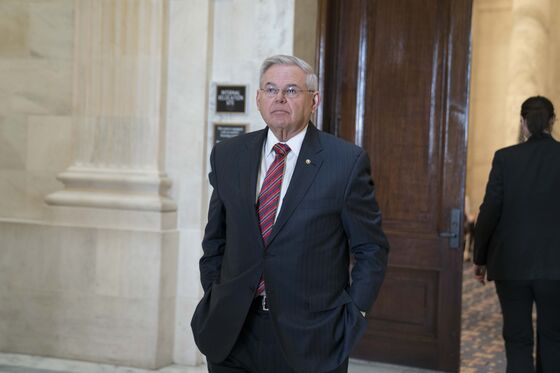 "To stop the spread in the United States, we need to stop the spread everywhere," Senator Bob Menendez of New Jersey, the top Democrat on the Foreign Relations committee, said in a statement. "There is a moral imperative to U.S. leadership in the global arena right now, and this legislation is a recognition that we need to lead the international community to bring this pandemic to an end."
Among other things, the legislation would require the immediate restoration of funds to the WHO and would re-establish a position for global health emergencies on the staff of the National Security Council. The legislation also aims to keep sanctions from affecting humanitarian relief and medical equipment delivery efforts to Iran, Venezuela and North Korea.
China and the United Nations health body have become a focal point in a growing partisan debate in Washington as the November elections approach.
Republicans in the House of Representatives announced the formation Thursday of a task force to investigate the role of China in the spread of the coronavirus as GOP lawmakers broadened their attempts to put a focus on the actions of the Beijing government. In the Senate, four Republicans introduced a bill Wednesday that seeks an accounting of how U.S. aid money is spent on the WHO and other multilateral groups.
The Democratic legislation is co-sponsored by Senators Ben Cardin of Maryland, Jeanne Shaheen of New Hampshire, Chris Coons of Delaware, Tim Kaine of Virginia, Jeff Merkley of Oregon, Ed Markey of Massachusetts and Cory Booker of New Jersey.