Democrat Wexton Ousts Republican Comstock in Virginia House Race
(Bloomberg) -- Democrat Jennifer Wexton defeated two-term Republican incumbent Barbara Comstock, ousting a Republican in a northern Virginia district that was arguably the top target for Democrats in their effort to take back the House majority, according to projections from NBC and CNN.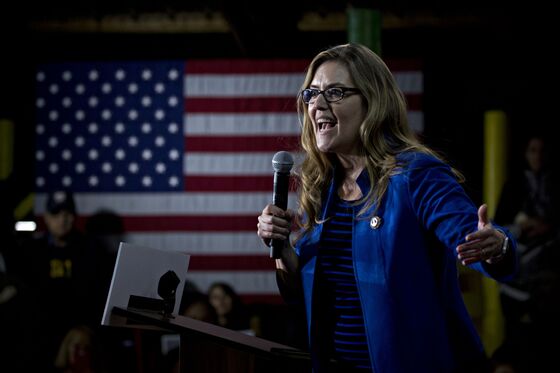 Watch Bloomberg Television's live coverage of the 2018 midterm elections as the results come in.
Virginia's 10th district, which stretches from from the banks of the Potomac near Washington D.C. to the West Virginia border, is home to many government employees and has been trending toward Democrats in recent years. Wexton, a former prosecutor and state Senator, focused her campaign on health care, education, preventing gun violence and addressing the opioid epidemic.
Comstock had sought to distance herself from President Donald Trump.