Tunisia Averts Crisis and Grudgingly Approves New Government
(Bloomberg) -- Tunisian lawmakers averted the possibility of early elections, approving a new government and breaking four months of political deadlock that's delayed much-needed economic reforms in the Arab Spring's birthplace.
Prime Minister-designate Elyes Fakhfakh won backing from 129 of 217 lawmakers after day-long discussions, according to state television. Had he failed to gain a majority, the North African nation would have had to dissolve the assembly and hold new elections. The new government was sworn in by President Kais Saied later Thursday.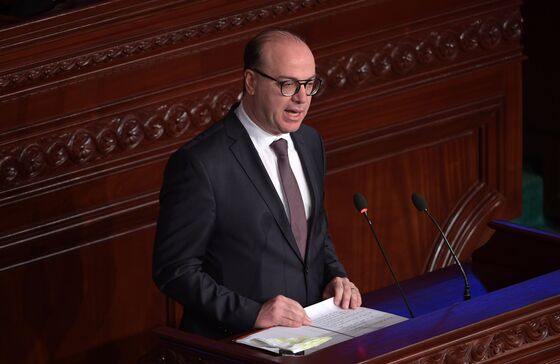 Tunisia, a rare democracy in the Arab world, has seen nine successive governments since 2011 but has been dogged by lackluster economic growth and a youth unemployment rate that's roughly double the national average. Mainstream political parties took a hammering in October's elections, leaving no bloc with enough seats to form its own government.
At the same time, Tunisia's economy has limped along. While inflation has eased significantly from the near 25-year highs seen in 2018, officials are struggling to reconcile dueling priorities of cutting spending while ensuring that such steps don't further impact the youth majority and efforts to combat unemployment.
Fakhfakh, speaking to lawmakers ahead of parliament's vote, vowed "deep" reforms in a bid to put the country back on track, the state-run TAP news agency reported. He also vowed to "preserve the value of the currency" -- a pledge that may run counter to International Monetary Fund advice of relying more on a market-determined exchange rate.
The IMF, which granted Tunisia a $2.9 billion loan in 2016, has said progress on the government's economic program was mixed, and stressed the need for "socially-conscious stabilization efforts" to reduce further vulnerabilities. Last year, Tunisia got approval to cut the loan amount.
Fakhfakh was tasked by the president, himself a political outsider, to form a government after a premier chosen by the moderate Islamist Ennahda party failed to gain approval for his proposed cabinet.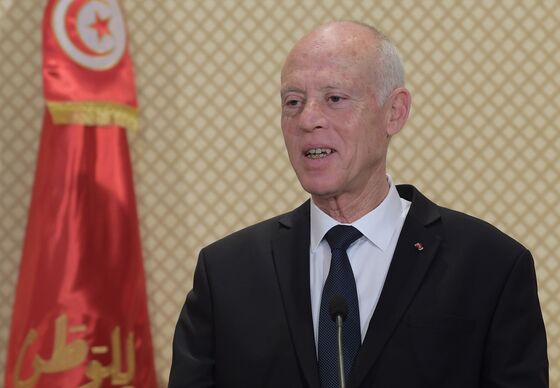 The prime minister-designate eventually won the endorsement of about half a dozen parties and blocs, including the largest, Ennahda. Its rival, the secular Heart of Tunisia, didn't back him.
"Ennahda likely decided that the costs of being blamed for government collapse outweighed the potential benefits of going towards new elections," Eurasia Group, the New York-based risk consultancy, said after the party signaled its support last week. "The final result is a broad-based national unity government" reflecting a "delicate balancing act."
The premier-designate's cabinet picks include a former PriceWaterhouseCoopers associate, Nizar Yaiche, as finance minister, and Noureddine Erray, currently ambassador to Oman, in charge of foreign affairs. Fakhfakh's government is expected to take office on Friday.
Eurasia earlier described the situation as "a moderately positive outcome" for economic decision making, with the cabinet including "some competent technocrats." But it warned "the government will likely be far from harmonious and its fractured support base will likely complicate and prolong negotiations over policy initiatives."