Dead-End Looms for Swedish Speaker Seeking Solution to Impasse
(Bloomberg) -- A way out of Sweden's political crisis is closing for the speaker of parliament.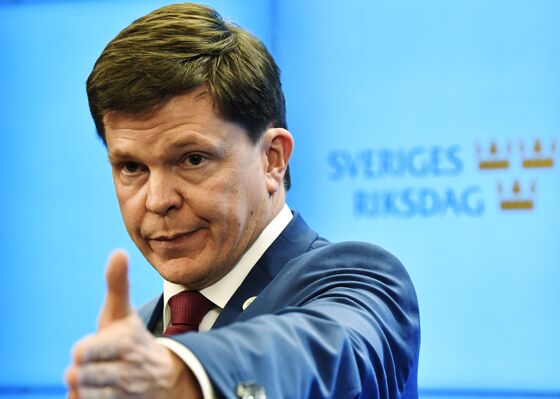 After his third pick to form a government threw in the towel on Thursday, speaker Andreas Norlen will need to get creative to break the gridlock caused by Sweden's inconclusive election more than two months ago. He will hold a press conference at 10 a.m. in Stockholm on Friday.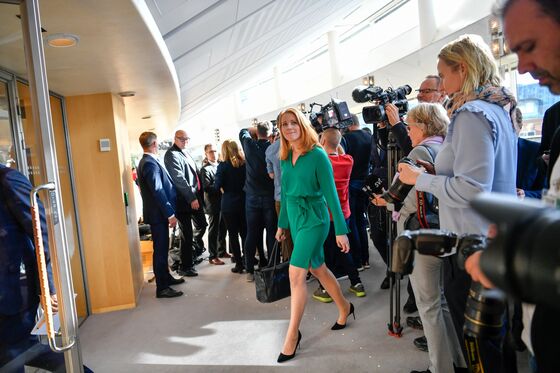 Center Party leader Annie Loof on Thursday gave up talks on forming a government, saying she found no will to compromise from the two largest parties. The Social Democrats and the Moderates are not willing to go into a government unless they hold the prime minister post.
The smaller parties, the Center Party and the Liberals, hold the key to forming a government. But so far, they have voted out Social Democratic Prime Minister Stefan Lofven and also refused to back the Moderates' attempt.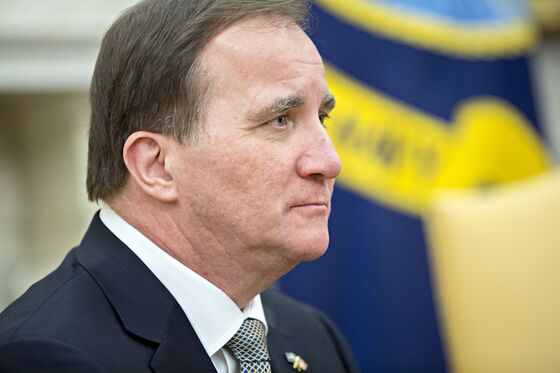 Sweden is struggling to cobble together a coalition that can survive a vote in parliament after the Sept. 9 election, which saw the nationalist Sweden Democrats win a big chunk of votes to deny either of the two establishment blocs a majority.
So far, one vote on a new government has been held in parliament out of the four needed before a new election can take place. Most parties are reluctant to hold a new vote since the Sweden Democrats could make further gains and some risk getting voted out of parliament.
Sweden's central bank is warning that a very prolonged process could hurt the country's currency and bond market.