De Blasio Asks Plastic Surgeons: Can You Spare a Ventilator?
Mayor Bill de Blasio says New York needs ventilators any way it can get them, and he's calling on plastic surgeons, oral surgeons and veterinarians to donate spare ones.
"If you've got a ventilator in your office, in your operating room, we need it now. It should not be sitting there doing nothing," de Blasio said Tuesday at his daily virus briefing. Medical specialists sometimes use ventilators during surgical procedures.
"This is a war effort," the mayor said. "Everyone needs to contribute."
New York City, the epicenter of the U.S. coronavirus outbreak and the nation's largest city at 8.6 million people, has been forced to get creative to address medical supply and space shortages.
De Blasio says the city will need about 15,000 of the breathing machines to treat the most critically ill virus patients at the peak of the outbreak. It started with about 5,000 ventilators, and added 2,500 in the past week from the federal stockpile.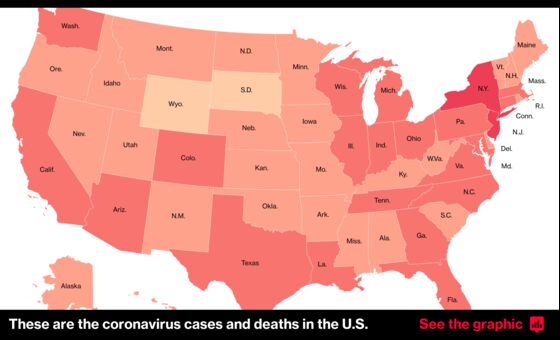 The mayor has talked about splitting the use of one ventilator between two people and using anesthesia devices to assist breathing. Now he's asking the city's medical specialists to go to nyc.gov/helpnow if they have machines to spare.
"None of us knows for sure is the worst week going to be in one week, two weeks, three weeks, four weeks, five weeks," de Blasio said. "We don't know when it exactly peaks. But we know April is going to be very tough, and we're trying to gird people for the possibility that it will continue on into May."
The city also announced Tuesday that the USTA Billie Jean King National Tennis Center in Queens, which hosts the annual U.S. Open tournament, would be the site of a 350-bed pop-up hospital to relieve nearby Elmhurst Hospital Center, which has been overwhelmed by coronavirus patients.
De Blasio's administration is looking at sites across the city, including hotels, to boost hospital capacity. The Brooklyn Cruise Terminal is the next site to be transformed, the mayor said. He said city buildings there could be turned into hospitals in days.
New York City is working with Texas-based general contracting company SLSCO to work on transforming spaces into temporary hospitals, including the Brooklyn Cruise Terminal, de Blasio said. The company's website says it works with governments on emergency shelter projects.
The crisis has escalated in New York City, with the health department reporting 40,900 confirmed cases on Tuesday morning and 932 deaths from the virus, compared with about 38,000 cases and 914 deaths reported late Monday.
De Blasio said that companies including hotel operators were answering the call for help in adding hospital capacity. "I have not heard someone say no yet," the mayor said. "Everyone understands what time it is."
The setting of the news conference raised the obvious question of whether the U.S. Open tennis tournament, one of the sport's four Grand Slams, would be played on time starting Aug. 31.
Daniel Zausner, chief operating officer of the National Tennis Center, said the question seemed "trivial" in light of a global pandemic but that "hopefully we'll be in a position five months from today to see players actually practicing on the courts right behind us."