Danske Scandal Boosts Case for Joining EU Banking Union, PM Says
(Bloomberg) -- Prime Minister Lars Lokke Rasmussen says the money laundering scandal at the country's biggest bank strengthens the case for Denmark joining the European Union's banking union.
The scandal has highlighted "the flip side of globalization," Rasmussen told Bloomberg TV's Vonnie Quinn in an interview from Copenhagen. "The solution to this problem is even closer international cooperation. That's why I have suggested that we should analyze the possibility of Denmark joining the banking union."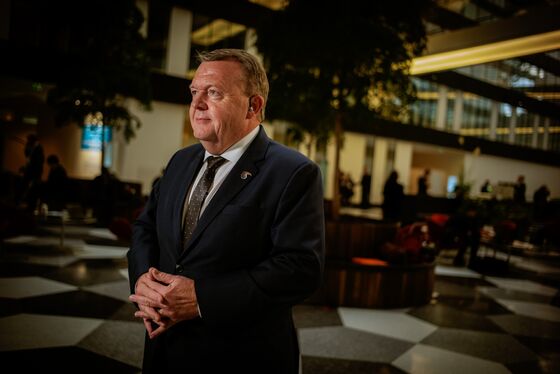 The government had previously decided to delay any decision on joining the union until after the next general election, which is due by June 2019. But that was before the country's biggest lender got embroiled in a series of criminal investigations over laundering at its Estonian unit. The scandal has shocked Danes and marred the country's international reputation. Danish prosecutors are also trying to track down billions of dollars in taxes lost in an alleged dividend fraud scheme.
"What we have seen in Danske Bank most recently is an argument in favor of joining the banking union," Rasmussen said. The government has also already taken steps to strengthen its fight against money laundering, he said.
While Rasmussen's Liberal Party has now warmed to the idea of joining the banking union, it still faces resistance from the nationalist Danish People's Party.
There are widespread concerns in parliament that joining the union might require changes to the country's mortgage-backed covered bond market, the world's biggest, or force well-capitalized Danish banks to rescue struggling foreign lenders.
Denmark has pegged the krone to the euro but is not a member of the European common currency. Joining the banking union would make it the first non-euro area member to do so.