Danish Bankers Are Really Feeling Political Heat
(Bloomberg) -- Bankers in Denmark are becoming the subject of intense political anger after a spate of high-profile scandals stunned the nation, with lawmakers now signaling they may seek much tougher regulations.
Prime Minister Lars Lokke Rasmussen says he feels "deceived" and "let down" by financiers involved in everything from tax fraud to money laundering. Mette Frederiksen, the center-left opposition leader poised to replace him next year, says the "vast number of financial crimes" has put Denmark's welfare model "under attack."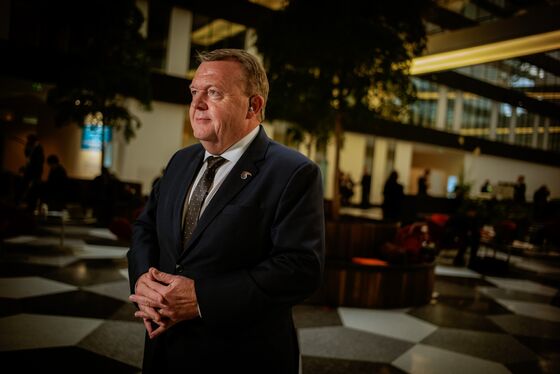 "The scope of the scandals raises the issue of whether we, the politicians, have done a proper job," Frederiksen said in parliament on Tuesday. "Do we regulate the financial industry well enough? Are controls sufficient? Is more needed?"
Denmark's biggest bank this year became the poster child of one of Europe's worst ever money laundering scandals. Danske Bank A/S is now the subject of multiple criminal investigations, including in the U.S., after admitting that much of about $230 billion that flowed through a tiny Estonian unit may have been suspicious in origin.
The Danes are also trying to get their heads around another scandal in which bankers helped offshore clients steal about $2 billion from state coffers through dodgy dividend transactions, known as cum-ex.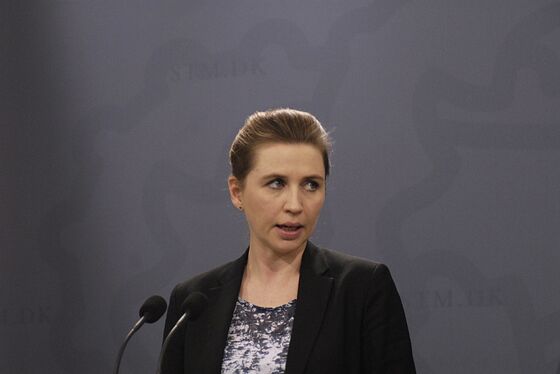 "As someone who truly believes in the market economy and the free market, I feel I've been deceived," Rasmussen said in parliament on Tuesday.
"Obviously this is a failure," he said. "This requires action."
Rasmussen leads a center-right government that, before the Danske and cum-ex scandals, had sought to lighten the burden of financial regulation on banks. But lawmakers are now doing a U-turn. Last month, a new set of rules was rushed through parliament, including a 700 percent increase in fines for money laundering.
The Danske ScandalDenmark's biggest bank may be facing billions of dollars in fines for its failure, over a nine-year period, to prevent suspicious transactions. Next week, a whistle-blower will testify to lawmakers in Denmark and the EU after Danske released him from a non-disclosure agreement. Other banks operating in Denmark have also been tainted by money laundering. Jyske Bank was recently reprimanded by the FSA for compliance failures, while Nordea Bank says it's cooperating with the relevant authorities amid accusations by Bill Browder it was used to launder funds.
Rasmussen also said he's ready to act on recommendations to revamp Denmark's financial watchdog. Danske's regulators are the subject of an investigation by the European Banking Authority for potentially missing signs that it was used to launder billions of dollars over several years. The Danish FSA has blamed the bank for feeding it misleading information.
The Danish prime minister told lawmakers he's following the Danske case "very closely." The scandal is "not just an issue for Danske Bank but for all of Denmark," he said.