Czech Tycoon Dealt Shock Election Loss but May Try to Keep Power
(Bloomberg) -- Czech Prime Minister Andrej Babis suffered a surprise, razor-thin defeat in general elections, setting the stage for protracted political wrangling over forming a new government that may eventually force the scandal-plagued billionaire from power.
The result will pit Babis and President Milos Zeman, who has vowed to give his ally the first chance to create a new government, against two political groups that slammed the premier's handling of the Covid-19 pandemic, a string of legal scandals, and revelations of offshore deals in the Pandora Papers.
Spolu, a team-up of three economically conservative parties, won 27.7%, with nearly all votes counted, the Statistics office said Saturday. Babis's ANO won 27.4%, and a party paring of Pirates and mayors, known as Pir-STAN, was in third with 15.5%.
"Zeman has a right to do whatever he wants, but we have a parliamentary democracy and the government has to be supported by a majority," Spolu leader Petr Fiala said after his party declared victory. "If we agree with PIR-Stan on a joint government, such a government will emerge."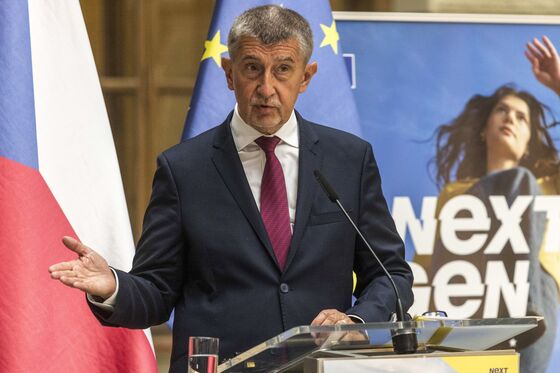 They face a formidable obstacle, however, at least in the short term. 
Zeman's pledge to Babis can give the prime minister unlimited time to stay on as caretaker and drag out coalition negotiations. The president has repeatedly said he'll hand the prime minister multiple chances to create a government if it remains the largest single party.
Because Spolu is a coalition of three political forces, ANO still has the most mandates of any individual party in the 200-seat legislature. Zeman's office said the president and premier would meet at 11 a.m. on Sunday for a previously scheduled meeting. Babis said he expected the president to start talks with political parties on forming a government on Wednesday.
"We are the strongest political party," Babis said, after congratulating Spolu for their victory. "If the president appoints me, I'll start talks to form a government." 
Zeman has also bent constitutional conventions before, defying a parliamentary majority in 2013 by naming his own technocrat administration that ruled for six months without ever winning legislative approval. After the 2017 elections, he kept Babis in power in a caretaker role for more than six months before it secured backing.
The defeat shatters a six-victory string of elections for ANO and underscores intensifying anger against Babis, one of the richest Czechs with an estimated net worth of $3.2 billion.
It also appeared to avert a worry among pro-democratic forces that feared Babis would be forced to team up with a far-right party to maintain power -- a prospect that now looks mathematically irrelevant.  
His government struggled to contain the pandemic, and the country of 10.7 million suffered one of the highest death rates per capita in the world. He also faces accusations that one of his companies fraudulently tapped European Union funds and revelations from the Pandora Papers that he conducted offshore deals to buy property in France.
Spolu pledged to return the country to its traditional economic model of fiscal restraint, criticizing Babis for raising pensions and increased borrowing. The center-left PIR-STAN campaigned for closer ties with the EU. 
"Babis' dominance has ended," Pirate Party Chairman Ivan Bartos said. "This is a big success. I believe that tonight we will probably start negotiating with the other coalition about a possibility to form a future government."
One potential complication may be Zeman's medical condition. The 77-year-old has type-2 diabetes and his office canceled a TV appearance scheduled for Sunday due to recurring health complications that included a stint in the hospital last month.
For the first time since the 1989 fall of the Iron Curtain, Babis's current ruling partner, the Czech Social Democratic Party, which led governments over the past two decades, failed to win seats in the assembly. The unreformed Communists, heirs of the totalitarian party that ruled Czechoslovakia for more than four decades last century, also didn't cross the threshold.