Czech President's Treatment Will Require Time, His Wife Says
(Bloomberg) -- The hospital treatment of Czech President Milos Zeman, who is currently in an intensive care ward, will take time, his wife said, without giving any details on the nature or severity of his illness.
Zeman has become the focal point of negotiations following Oct. 8-9 general elections in the Czech Republic, as he has the power to name a new prime minister designate.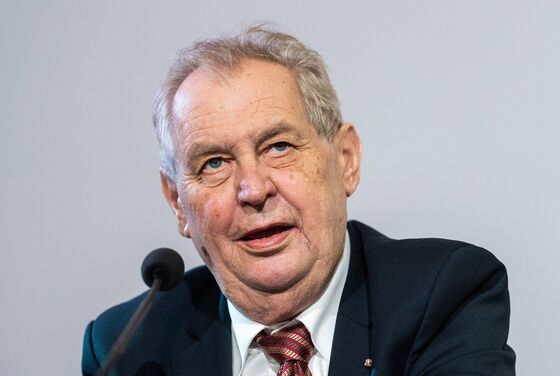 Speaking to reporters in Prague for the first time since his hospitalization, his wife Ivana Zemanova appealed to the public and media to be patient and leave him alone. 
Zeman, 77, was rushed to hospital on Sunday due complications of an unspecified chronic disease. His office has drawn criticism for not providing information about his condition and he has refused to allow his doctors to speak about his health.