Covid Chaos Hammers Czech Leader's Support as Elections Loom
Support for the Czech Republic's billionaire prime minister plunged to a record low as his minority government struggles to contain one of the world's worst coronavirus crises before October elections.
Andrej Babis's government was among the most successful globally in containing the virus a year ago, but now Czech infections are rising more than 10 times faster than in neighboring Germany, data from the European Centre for Disease Prevention and Control show. The country also leads the world in deaths per capita, according to Johns Hopkins University data.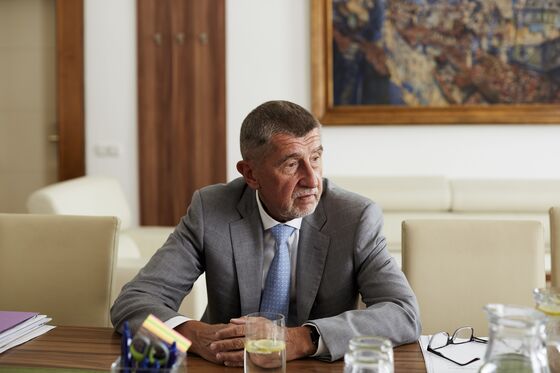 An opinion poll released on Sunday showed Babis's ANO party would get 20.5% if the ballot was held now, for the first time finishing behind the opposition Pirate Party, which had 22% support. The survey conducted by Kantar CZ for Czech Television had a margin of error between 1.6 and 3.2 percentage points.
The position of the agriculture, chemical and media magnate looks even more precarious when considering potential coalition alliances as opposition parties mull uniting against Babis. An alliance of the Pirates and a group of mayors would win elections with 34% now, according to the Kantar poll.
The government imposed the harshest lockdown measures to date this month, including banning travel between counties. It also asked its European Union partners for emergency supplies of vaccines and to take some patients if local hospitals run out of beds in intensive care units.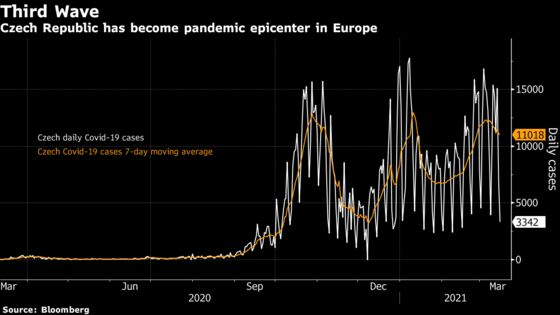 Many ruling parties in Europe have seen their popularity decline since the pandemic's resurgence and due to the EU's stuttering inoculation campaign, which is lagging far behind similar efforts in the U.S. and the U.K.
Ruling coalition parties in neighboring Slovakia are at risk of splitting up over a plan to buy shots from Russia to help combat another of the world's highest virus-related mortality rates.
Babis's critics have accused him of responding too late to an outbreak last fall and say that a brief reopening of pubs and stores before Christmas was a mistake. The government says lax adherence to social distancing rules is at least partly to blame.