Cuomo Says He Won't Resign, Apologizes for Women's 'Pain'
(Bloomberg) -- New York Governor Andrew Cuomo said Wednesday he would not resign amid mounting scandals as he sought to contain growing damage to his political future with a public apology and a plea to voters to withhold judgment on sexual-harassment claims against him.
In his first televised news conference since Feb. 19, the three-term Democratic governor known for his brash public persona said that he now realized that his past comments and treatment of two employees and a stranger made them uncomfortable.
At the same time, Cuomo argued that he often touches and kisses voters due to his job as a politician, and said he was mirroring the behavior of his father, former Governor Mario Cuomo. He said he didn't intend to offend anyone with his comments and asked voters to "wait for the facts," brushing aside calls to resign from state lawmakers and a Democratic member of Congress from New York.
"I was elected by the people of the state of New York," he said. "I'm not going to resign. I'm going to do the job the people of the state elected me to do."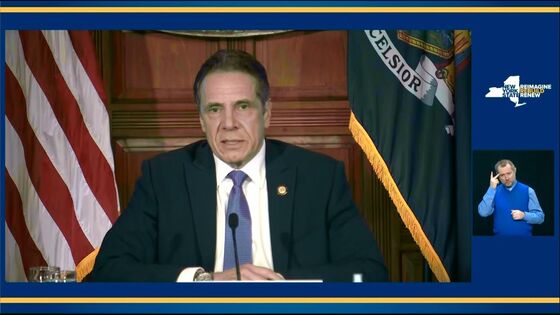 As with other Democrats who have been accused of sexual harassment, Cuomo, 63, walked a careful line at the press conference, making sure to note that he "fully supports" the women's right to come forward with allegations against him.
A former Cuomo aide, 25-year-old Charlotte Bennett, has said that he asked her about her sex life, including whether she is monogamous and if she has ever had sex with older men, and complained of being lonely in what she described as an uncomfortable one-on-one meeting. A former top economic development official, Lindsey Boylan, said Cuomo gave her an unsolicited kiss in his office and invited her to play strip poker while on a government plane -- an allegation the governor and four people who were on the plane have denied.
"I never knew at the time I was making anyone feel uncomfortable," Cuomo said. "I never meant to harm anyone or hurt anyone or cause anyone any pain."
A third woman, Anna Ruch, said the governor touched her bare lower back and said he wanted to kiss her the first time they met at a wedding in 2019. In a photo that circulated widely this week, he is shown cupping her face with his hands.
At the news conference, Cuomo denied that he ever touched anyone inappropriately. He said he touches the faces of "men, women and children."
"It is my usual and customary way of greeting," he said. "By the way, it was my father's way of greeting people. You're the governor of the state, you want people to feel comfortable. You reach out to them."
Cuomo, whose leadership during the early days of the coronavirus outbreak boosted his national profile and earned him the nickname "America's Governor," on Friday is likely to lose emergency powers granted to him during the pandemic when the legislature votes.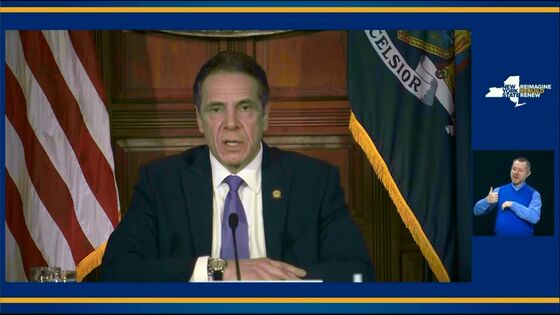 He has been under growing scrutiny since state Attorney General Letitia James released a damning report in January that found the state undercounted deaths tied to nursing homes by as much as 50% and issued state guidance that may have put health residents at risk. A top Cuomo aide admitted on a private call with lawmakers that the state withheld data because it was afraid of a federal investigation.
The governor has acknowledged mistakes in reporting of the data but has defended his decisions.
On Tuesday, state lawmakers announced a deal that would curtail emergency powers they granted him a year ago to deal with the pandemic, in what amounts to a vote of no confidence in his handling of it. Cuomo, whose office did not respond to the deal publicly, indirectly acknowledged it at the press conference, noting that some upcoming orders could be overturned by the legislature if it desired.
Cuomo, whose approval has dropped in recent polls from its highs last summer, added a lot of weight to an outside probe into his behavior, a move that could either help buy him time to outlast the current controversy or backfire if the investigation turns up more accusations.
The probe will be led by an outside attorney selected by James.