Cuba Votes on New Constitution That Nods to Free-Market Policies
(Bloomberg) -- Cubans are voting Sunday on their first new constitution in more than 40 years, one which emphasizes the goal of attracting foreign investment.
While the referendum won't shake Communist Party control, the government views it as a way to ratify Cuba's gradual post-Cold War opening to outside investors and private enterprise. President Miguel Diaz-Canel called on the island's estimated 8 million voters to back the overhaul. Government opponents urged a boycott or "no" vote.
"Attracting foreign investment will be key for Cuba's ailing economy," Alana Tummino, head of the Cuba Working Group at the Americas Society/Council of the Americas in New York, said by email. "It will be interesting to see if these constitutional changes create a new strategy to push this agenda forward."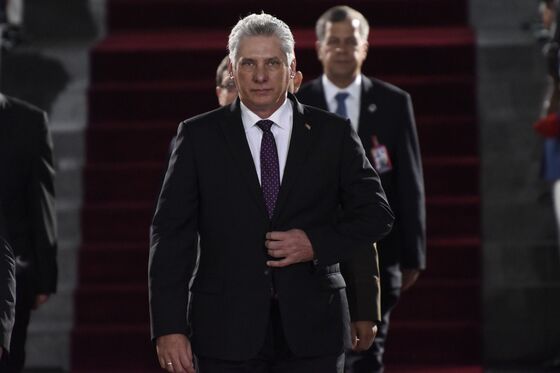 Even so, with continued one-party control enshrined in the new charter, "this is not a new political and economic order," she said. Results are expected on Monday.
The document reflects changes to Cuba's economy since relations with the U.S. were normalized under former presidents Barack Obama and Raul Castro. By recognizing private property, it could strengthen the legal status of self-employed workers under future private-sector reforms. To promote outside investment, Cuba passed a law in 2014 that offers tax incentives for joint ventures between Cuban and foreign investors.
Diaz-Canel backed a "yes" vote on Twitter with the hashtag #SomosContinuidad, a nod to the continuity of the Communist Party, which has been in power for 60 years.
Cuba's constitution dates from 1976, when Fidel Castro was in power.
Florida Senator, Marco Rubio a vehement opponent of the Cuban regime, called the referendum "another maneuver by the Cuban dictatorship to hold its grip on power."