Croatia Exits Another EU Monitoring Regimen on Road to Euro
(Bloomberg) -- Croatia exited the European Union's procedure on excessive macroeconomic imbalances, which moves the bloc's newest member closer to its goal of adopting the euro.
The European Commission has affirmed Croatia's progress in implementing structural reforms and fulfilling the Commission's recommendations after five years of monitoring the former Yugoslav republic's economy, Prime Minister Andrej Plenkovic said on Wednesday. It emerged from the bloc's budget straightjacket, the excessive deficit procedure, in 2017.
Central bank Governor Boris Vujcic said earlier this week that a positive report from the commission would help Croatia in its quest to join the euro area. He said he expects Zagreb to send the letter of intent to join ERM-2, as the euro zone's waiting room is known, by July.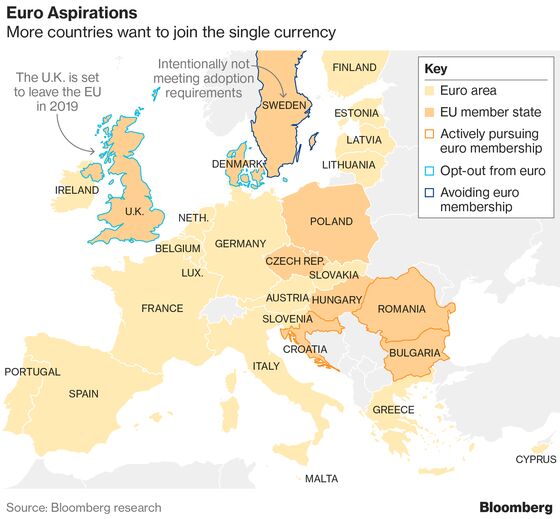 "The move also clears one of the major obstacles to returning to an investment-grade credit rating," Hrvoje Stojic, chief economist at Addiko Bank's unit in Zagreb, said by phone.