Italy May Cut Deficit to 2.2-2.3% of GDP, Salvini Adviser Says
(Bloomberg) -- Italy's populist government is considering reducing a disputed budget deficit to between 2.2 and 2.3 percent of GDP in a concession to the European Union, though it still plans to pass its costly welfare and pension reforms by Christmas, according to a senior economic adviser to Deputy Premier Matteo Salvini.
The government will not delay implementation of a citizen's income for the poor and of pension reform to lower the retirement age, Armando Siri, of Salvini's anti-migration League and a participant in talks on the budget, told Bloomberg in an interview. Nor will it reduce the number of beneficiaries of the pension measure.
"If we can recover 0.1 or 0.2 by removing certain investments from the budget perimeter, we will do so," said Siri, undersecretary at the Ministry for Infrastructure and Transport. He added this could include investments on disaster relief for territories affected by flooding.
Premier Giuseppe Conte, Salvini and fellow-deputy premier Luigi Di Maio of the anti-establishment Five Star Movement failed to thrash out a new deficit target for the European Union in late night talks Monday. Markets have jumped on every word for signs of any readiness to lower a disputed 2.4 percent deficit target for next year.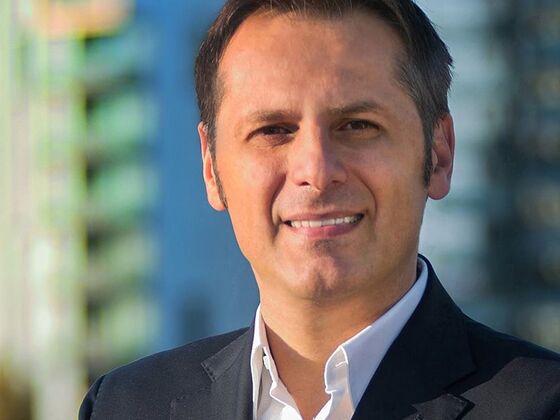 The government has yet to decide whether and how to cut -- or delay in order to save funds -- the election pledges behind the populists' spending spree. At stake is an infringement procedure which may lead the EU to impose fines on Italy, stacked with a mountain of debt.
Conte's room for maneuver is limited by tensions between his two euroskeptic deputies. Theirs is a delicate power balance and each is reluctant to cede ground to the other.
Siri said the administration will approve separate decrees on the welfare and pension reforms by Christmas. He called for the citizen's income, a key Five Star election pledge, to be modified, echoing a lukewarm stand on the measure by the League whose electoral stronghold is in the rich north.
"I hope we can show that the citizen's income is a measure to boost jobs, we could give the funding to companies that then pass it on to workers who train with them," Siri said. "This would demonstrate it's for jobs and not just a support measure."
Conte, Salvini and Di Maio insisted in a joint statement on Monday that the budget issue is "not a question of decimal points." The three leaders agreed to await "technical reports" that would help "quantify the real costs" of the budget measures before pursuing talks with the European Commission.
Each deputy premier is more than willing to see his counterpart's promises trimmed, according to government officials. Salvini is lukewarm on the citizen's income for the poor which Di Maio campaigns for. Similarly, Di Maio is not as keen as Salvini on the League's pledges of tax cuts.
Seen from Brussels, even a new target at around 2.2 percent may be too little, too late.
The Commission has long made clear to Italy that it not only wants a deficit no higher than 2 percent, it also wants structural rather than one-off reforms to boost the country's sluggish economic growth, according to an Italian official who declined to be named.