Jerome Corsi Sues Roger Stone for Defamation
(Bloomberg) -- Jerome Corsi, a political gadfly and proponent of conspiracy theories, filed a defamation lawsuit against Roger Stone, the Republican political operative charged with obstruction last month by special counsel Robert Mueller.
The suit follows Corsi's request this week for the judge overseeing Stone's case to issue an order barring Stone from talking to the news media. Corsi says in his complaint that Stone's campaign of defamation began in the weeks leading up to his arrest on Jan. 25, when the self-proclaimed political dirty trickster appeared on several videos produced by InfoWars, a website known for promoting conspiracy theories.
In addition to a gag order against Stone, Corsi is seeking damages in excess of $25 million.
Grant Smith, a lawyer for Stone, declined to comment on the suit.
In one video, Stone said Corsi had been "fired" by World Net Daily, another website with a conspiratorial bent, and suggested that he was an alcoholic, according to the lawsuit. Stone described Corsi as a habitual liar and as someone prepared to give false testimony against him, the suit says.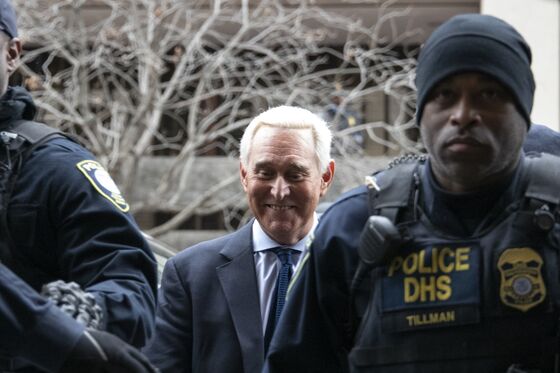 In another video, the suit says, Stone declared that Corsi had been a member of the "deep state from the beginning," a reference to an alleged movement among longtime government employees to undermine President Donald Trump.
Mueller is investigating Russia's interference in the 2016 presidential election and any ties between that meddling and the Trump campaign. Corsi is alleged in Mueller's indictment of Stone to have been one of two intermediaries between Stone and WikiLeaks in 2016 before the activist site published stolen emails damaging to Hillary Clinton.