Conte Pledges $54 Billion Stimulus, Signals Openness in EU Talks
Italian Prime Minister Giuseppe Conte pledged a new economic stimulus package worth no less than 50 billion euros ($54 billion), as he signaled readiness to soften Italy's red lines ahead of key talks among European Union leaders Thursday.
Speaking in Rome to senators who donned protective masks and gloves, Conte said his government realizes that an initial 25-billion euro package approved last month won't be enough for an economy crippled by a nationwide lockdown.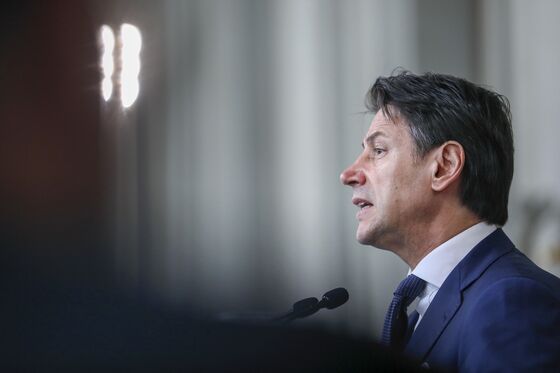 "We must strengthen our economic policy response," Conte said, adding that his administration would soon ask parliament for authorization to broaden the budget deficit to fund new measures worth "not less than 50 billion euros."
The premier, who is pressing the EU for joint debt issuance ahead of a virtual summit due Thursday, warned that a lack of solidarity from the bloc would "seriously damage" the European project. Germany and the Netherlands have opposed joint debt.
Conte referred to credit lines for health spending linked to the European Stability Mechanism, saying, "We are ready to work on this new credit line, so that no conditionalities are introduced," the prime minister said.