Conte Comeback Hangs in Balance in Italy's Latest Round of Talks
(Bloomberg) -- Italy's search for a new government appeared to be stalling on Tuesday after coalition partners failed to settle their differences over the return of Giuseppe Conte as prime minister.
Lower-house Speaker Roberto Fico is due to report back to President Sergio Mattarella Tuesday evening after the head of state tapped him to find out whether the parties that backed Conte's second government could strike a deal for his return.
An agreement paving the way for Conte's return is still possible, but the main players have remained at loggerheads despite two rounds of talks -- one led by Mattarella, one by Fico -- since the prime minister stepped down Jan. 26. His resignation was prompted by ex-Premier Matteo Renzi pulling his tiny Italy Alive party out of the coalition, stripping Conte of a parliamentary majority.
The turmoil has brought the government to a near-standstill just as the country battles the coronavirus pandemic, which has caused almost 90,000 deaths, and an economic recession.
Political leaders are also bickering over how to manage and spend the country's 209 billion-euro ($251 billion) share of the European Union's recovery package. Italy's economy shrank 2% in the last quarter of 2020, driven by losses in all sectors, the worst performance among large European countries.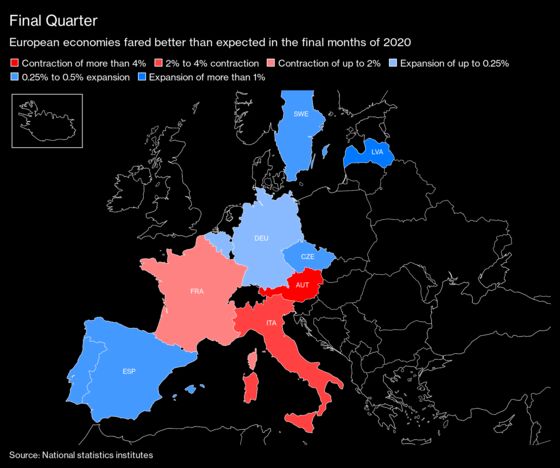 Renzi ramped up his demands during the Fico-led talks, focusing on both ministries and policies, according to officials who asked not to be named discussing confidential deliberations. Renzi has demanded that several cabinet members including Finance Minister Roberto Gualtieri be replaced, but both Conte and Gualtieri's Democratic Party are standing by the minister, officials said.
In public, Renzi has kept Italy guessing on whether he would agree to Conte's return, saying only that he isn't vetoing anyone as the next premier. But in private, he has floated several other names including former European Central Bank Governor Mario Draghi, the officials said.
Mattarella will now have to weigh possible next steps if the differences can't be bridged. The president, who's responsible for naming a new premier-designate, could grant a short extension to Fico's mission but only if an agreement is very close, according to officials.
The head of state has not yet decided on his next step if there isn't adequate backing for a Conte return, the officials said. Other options for the president include holding a new series of talks with party leaders to find out if partners in the outgoing coalition can agree on an alternative to Conte.
Mattarella could also try for a broader government, bringing in some opposition parties and led by a technocratic figure. Early elections remain unlikely.