Pelosi Says She's Confident She'll Be Chosen as Speaker of House
(Bloomberg) -- House Democratic leader Nancy Pelosi said she will be the chamber's next speaker despite an effort to block her ascension by Representative Seth Moulton, who said he's "one hundred percent" confident there are enough party members lined up to block her.
Asked about potential challengers on Wednesday, Pelosi said: "C'mon in! The water's warm."
"I will be speaker of the House no matter what Seth Moulton says," Pelosi said.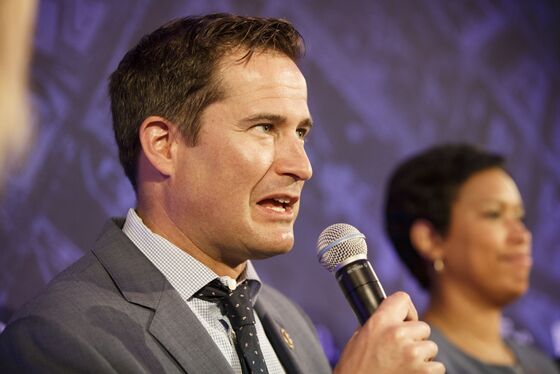 Moulton, a Massachusetts Democrat, declined to say how many lawmakers would vote against Pelosi. "We're getting more all the time, but we have enough," he said.
While Pelosi needs just a majority of Democrats to nominate her as their candidate for speaker when the caucus holds leadership elections on Nov. 28, she will need at least 218 Democrats' support on the House floor in early January, assuming all 435 members participate and all Republicans vote against her.
That means just a couple dozen defections could imperil her candidacy, giving Moulton and his allies leverage in the process. Some Democrats elected last week pledged to vote against Pelosi.
Moulton belongs to a faction of younger House Democrats who have advocated for a new generation of leadership. He said Tuesday that he and other opponents are gathering signatures of Democrats who are committed to voting against Pelosi on the floor and would "like to" release it before the Nov. 28 vote.
"The whole point of the letter is to accelerate this process so that it doesn't spill out onto the floor," Moulton said. "She's the one who's trying to drive this to a floor vote. We want to make it clear before it comes to that."
Moulton, 40, is a Harvard University graduate and former Marine who served in Iraq. He first won election in 2014 on a platform that called for bringing a new generation of leadership to Washington.
No one is currently running against Pelosi, but Moulton and his allies said that a candidate would emerge if she sees she lacks the votes and steps down.
"Until the current leader does not prevail on the floor of the House it's difficult for a challenger to step up," said Representative Kurt Schrader, an Oregon Democrat and chairman of the Blue Dog Coalition's political arm. "So once that occurs then I think there'll be some opportunities, we've got a lot of real talented people."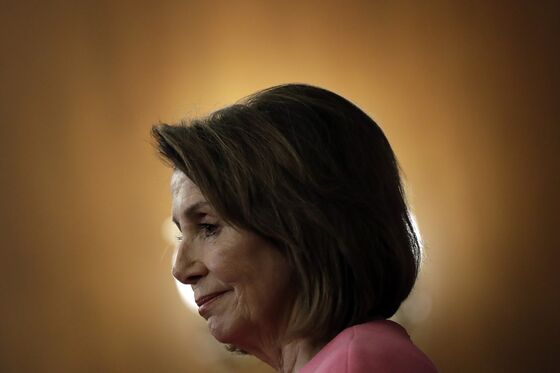 Republicans have long cast Pelosi, who represents the liberal bastion of San Francisco, as a symbol of their disdain for Democrats.
President Donald Trump, who repeatedly attacked her as midterm elections neared, offered praise after her party won control of the House on Nov. 6.
"We actually have a great relationship," he said at a White House news conference last Wednesday. "I give her a great deal of credit for what she's done and what she's accomplished."
"I really respected what Nancy said last night," Trump said, referring to her call for bipartisanship.
Pelosi served as the first and only female U.S. House speaker from 2007 to 2011 and helped spearhead the effort to pass former President Barack Obama's Affordable Care Act.
Some Democrats elected last week said while campaigning that they wouldn't back Pelosi for speaker. She's said she would seek to serve as a transition to new leadership -- though she hasn't spelled that out.