Congress to Postpone Shutdown Fight by Two Weeks to December 21
(Bloomberg) -- Congress plans to pass a two-week stopgap spending bill this week to keep the U.S. government funded through Dec. 21, according to two congressional aides.
Lawmakers are postponing the political fight over spending to pay their respects at this week's memorial services for President George H.W. Bush, who died Friday evening. Without a new bill, a partial shutdown would occur after Dec. 7.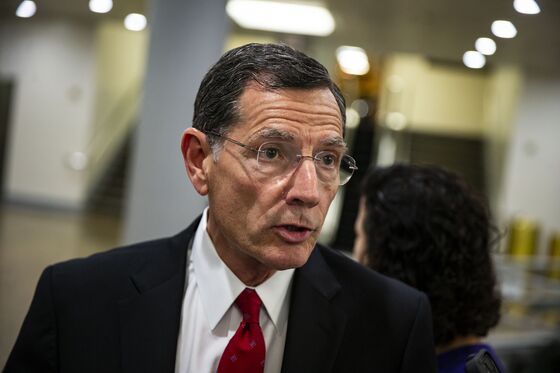 "In light of President Bush's death and the need to delay things, it is appropriate to give us time to get our work done," said Senator John Barrasso of Wyoming, a member of the Senate Republican leadership.
The two-week spending measure would need the consent of all Republicans and Democrats in the House because the House plans no roll call votes this week, the aides said. President Donald Trump has said he's open to signing a two-week extension.
House Democrats are likely to support the two-week delay even though they had pushed for a one-week bill in an effort to complete negotiations on government spending well before the holidays.
The stopgap means Democrats and Trump will risk a government shutdown just days before Christmas as they battle over Trump's request for $5 billion to fund a southern border wall.
Trump has repeatedly threatened to veto a bill extending the expiring funding if he doesn't get the $5 billion he wants for the wall on the U.S.-Mexico border. Democrats, whose votes are needed to enact spending bills, have refused to supply that level of funding unless Trump agrees to shield young undocumented immigrants from deportation.
"We would save Billions of Dollars if the Democrats would give us the votes to build the Wall," Trump tweeted on Monday. "Either way, people will NOT be allowed into our Country illegally!"
Congressional Republicans have attempted to persuade Democrats to compromise by providing $2.5 billion in wall funding in the coming year, and another $2.5 billion the year after. But so far, Democrats have refused.
Senate Minority Leader Chuck Schumer of New York said on the Senate floor last week that the $1.6 billion for border security agreed to by Republican and Democratic senators in a draft bill is "our position" and any shutdown will be Trump's fault.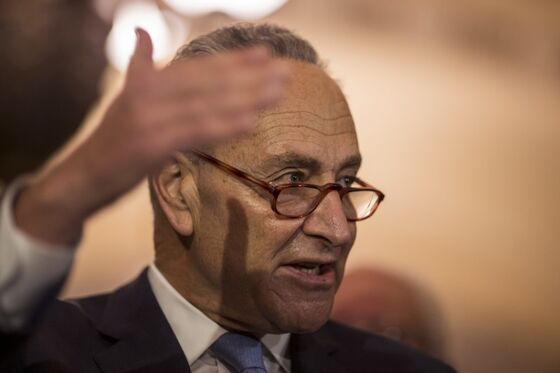 Democrats say they have the upper hand because Trump has threatened a shutdown repeatedly in the past over the border wall and backed down.
"We are in a very strong position," said Representative Nita Lowey, a New York Democrat who's in line to chair the House Appropriations Committee beginning in January.
In the House, more liberal Democrats are urging Pelosi not to compromise on the wall after the party won control of the chamber in November midterm elections. She'll need those lawmakers' votes in her bid to return as speaker when Democrats take over in January.
Representative Raul Grijalva, a progressive Democrat from Arizona, said he could be open to a higher level of border security funding if Republicans agree to protect young undocumented immigrants from deportation. "Absent that, what's the point?" he said.
Lawmakers seeking to avoid a messy holiday-season showdown say they hope Schumer and Trump are taking the lead in negotiations. The two attempted to craft a large-scale immigration deal in February, which failed after Trump was pressured by conservatives into seeking additional changes to legal immigration.
"That's more posturing than anything," said Representative Mike Simpson, an Idaho Republican who has served in Congress for two decades.
Three-quarters of the government's $1.2 trillion operating budget is already funded through September. The remaining agencies at risk of a shutdown include "non-essential" functions of the departments of State, Commerce, Treasury, Justice, Interior and Homeland Security.
The House had also planned to vote on a five-year, $800 billion farm bill this week. That is now pushed to next week at the earliest.