Comoros Ex-Leader Held Over Passport Sales Demands Lawyer Access
(Bloomberg) -- Former Comoros President Ahmed Abdallah Mohamed Sambi appealed to the Supreme Court to be granted unrestricted access to his lawyer to defend himself in a corruption case.
Comoros authorities jailed Sambi in August on charges of corruption, embezzlement of public funds and forgery related to the sales of Comoros passports. A parliamentary report found the scheme deprived the Indian Ocean archipelago as much as $971 million.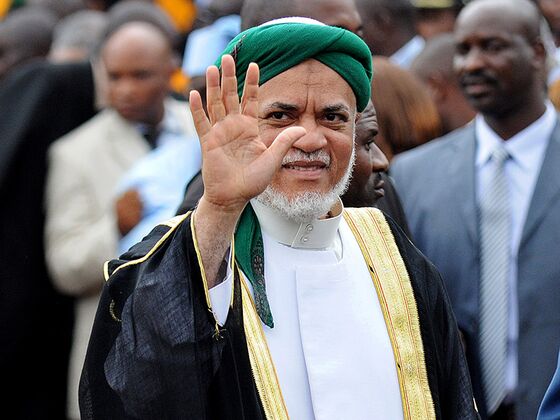 Sambi, who ruled Comoros from 2006 to 2011, wants the court to grant him the freedom to communicate with his legal adviser without a policeman being present to listen to their conversation, his lawyer Mahamoudou Ahmada told reporters Tuesday in the capital, Moroni.
"I have never been able to talk to my client" without a policeman being present since his arrest, Ahmada said. "I hope there is a positive outcome so that I can prepare his defense."
The passport scandal dates back to 2008, when Comoros began a program, with the cooperation of the United Arab Emirates and Kuwait, to offer citizenship to stateless individuals from Gulf countries, Agence France-Presse reported in August. In return, the country would receive investment from the oil-rich countries.
Some of the passports were purchased by Iranians, a number of whom were involved in industries targeted by international sanctions, Reuters reported in July.
Sambi has denied any wrongdoing.