Comedian Atop Ukraine Presidential Race Signals IMF Commitment
(Bloomberg) -- Ukraine's leading presidential candidate, comedian Volodymyr Zelenskiy, signaled his commitment to working with the International Monetary Fund, which has taken a leading role in financing the economy.
Zelenskiy told the head of the Washington-based lender's local office that cooperation is important "for the further improvement of the economic situation in the country, the inflow of investments, and to increase living standards," according to an emailed statement from his press office. Zelenskiy, who leads incumbent president Petro Poroshenko and former prime minister Yulia Tymoshenko in polls before the March 31 vote, met the IMF's Goesta Ljungman on Feb. 23.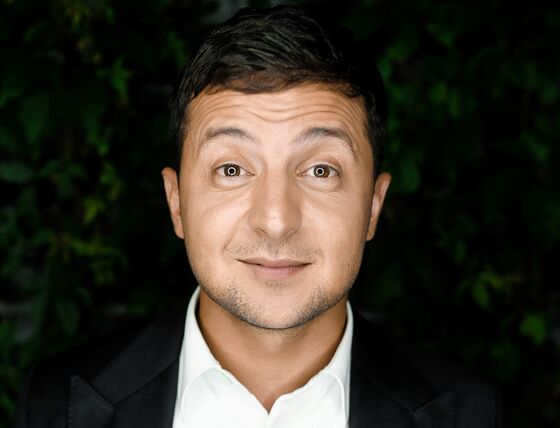 Under Poroshenko, Ukraine struggled to meet the terms of an IMF-led bailout agreed after the country's 2014 pro-Europe revolution, leading to funds being frozen. The government late last year sealed a new $3.9 billion program to stabilize the economy and help debt payments through the election year.
Zelenskiy promises to focus on strengthening the rule of law, cracking down on corruption, reforming land ownership and ensuring the central bank's independence, should he win. He also met World Bank country director Satu Kahkonen last week and discussed the fight against corruption, fiscal reform and an overhaul of the natural gas industry, according to the statement.