GOP's Collins Wins Maine Senate Contest as Democrat Concedes
(Bloomberg) -- Maine's Republican Senator Susan Collins declared victory in the most serious challenge of her career after managing to distance herself from the controversies of President Donald Trump and hang on to some of her bipartisan appeal.
Her win largely quashes remaining hopes Democrats had for winning the Senate majority, even with four other races still yet to be called.
"This is an affirmation of the work I am doing in Washington to fight hard every day," Collins told supporters Wednesday in Maine. She said Democrat Sara Gideon conceded in a "gracious" telephone call.
In her concession speech, Gideon said that she was proud of the campaign she ran and that "we've built a movement that will help us make progress for years to come."
With most of the expected votes counted, Collins had a 51% to 42% advantage over Gideon, who served as Maine's House speaker. That is far short of the 70% vote she got in her last re-election bid, but it was enough to give her a fifth term and make her the longest serving Republican in the Democratic-leaning state.
Collins won her state despite Trump losing there to Democrat Joe Biden, while other competitive Senate contests followed the results in the presidential race. She was considered one of the most vulnerable GOP Senate incumbents in 2020, and Gideon was lavished with donations and party support as Democrats sought to flip at least four Republican-held Senate seats to return to the majority.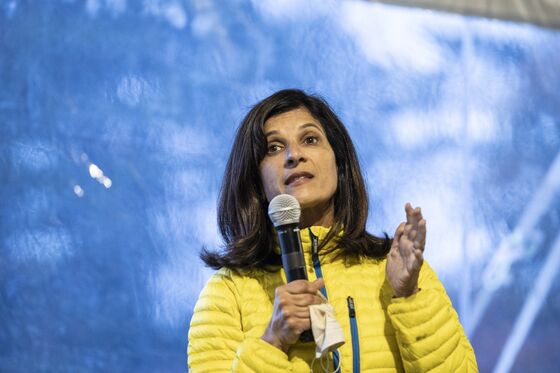 Polls showed Collins' popularity in the state plunged after the bitter 2018 confirmation of Supreme Court Justice Brett Kavanaugh. With Trump's most recent Supreme Court nominee, Amy Coney Barrett, Collins was the only Republican to oppose her confirmation on the grounds that it came too close to a presidential election.
Collins managed to keep her seat for the last two decades by displaying independence from her party and campaigning as a moderate. In a time when politics has become more partisan, this has become harder to do. Democrats in her state say any pushback against her party's majority are only for show, pointing to her votes for the 2017 Republican tax law and to acquit Trump of impeachment charges earlier this year.
Collins has in recent weeks distanced herself from Trump and refused to say whether she'd vote for him.
She campaigned by highlighting her work on the bipartisan Paycheck Protection Program, part of the last round of coronavirus-related fiscal stimulus. She has also promised to be a strong voice for Maine in the Senate. With Republicans poised to keep their Senate majority, Collins is in line to become chairman of the Appropriations Committee.