Cohen and Mueller Overshadow Trump's Diplomatic Travel, Again
(Bloomberg) -- President Donald Trump's biggest moments on the world stage have repeatedly been overshadowed by developments in Robert Mueller's Russia investigation. His second summit with North Korean leader Kim Jong Un in Vietnam this week will be no exception.
As Trump walked off Air Force One in Hanoi on Tuesday, his former fixer and lawyer Michael Cohen arrived on Capitol Hill to testify behind closed doors before the Senate Intelligence Committee, which is probing links between Russia and the Trump campaign.
Hours after the president's initial meeting with Kim in Hanoi on Wednesday, Cohen will depict his former boss as a liar and possible criminal who manipulated his financial statements and frequently made racist remarks, a person familiar with his planned testimony to Congress said.
Here are six other moments when Mueller's investigation in Washington clouded Trump's major diplomatic travels:
Riyadh, Saudi Arabia -- Mueller Appointed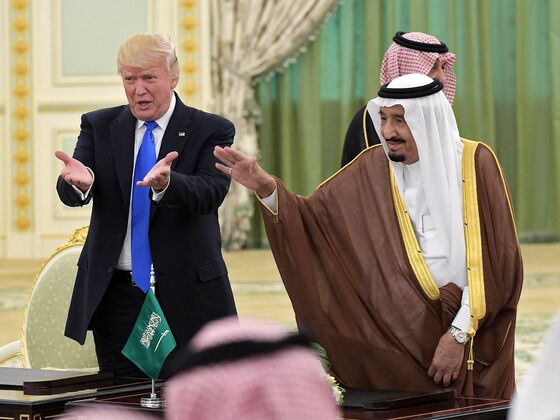 Days before Trump left on his first foreign trip in May 2017, a crucial moment to appear presidential and set the tone for his administration's foreign policy, Mueller was appointed by Deputy Attorney General Rod Rosenstein as a special counsel to investigate any links between Russia and Trump associates or his campaign. Days earlier, Trump had fired FBI Director James Comey.
The Mueller appointment dominated news coverage and infuriated Trump, who took his anger out on then-Attorney General Jeff Sessions for recusing himself from the investigation and allowing Mueller's appointment to happen. Sessions offered his resignation the next day, but Trump's advisers talked him out of accepting it, according to a person familiar with the exchange.
Hamburg, Germany -- Trump Tower Meeting Revealed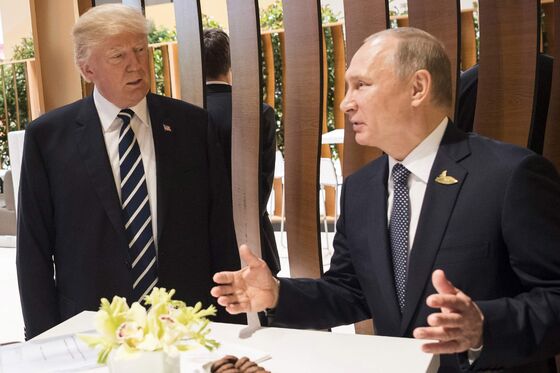 When Trump was attending his first meeting of world leaders at the Group of 20 Summit in Germany in July 2017, advisers were distracted by a coming New York Times report about a meeting between Trump's son Donald Trump Jr. and Russian lawyers during the campaign.
Trump spent the flight back to Washington helping aides craft a statement saying the meeting was primarily to discuss adoptions of Russian children, omitting that it was actually intended to be an opportunity for Russians to share damaging information on Hillary Clinton with the Trump campaign, according to two people familiar with the event.
Davos, Switzerland -- Reports of Attempt to Fire Mueller
On the morning Trump was set to meet with world leaders and executives at the World Economic Forum in Davos, Switzerland in January 2018, the New York Times reported that Trump had ordered White House lawyer Don McGahn to fire Mueller, an action McGahn refused to take. Reporters shouted questions about the story at Trump as he entered the venue; Trump dismissed it as "fake news."
Helsinki, Finland -- Mueller Indicts 12 Russians
Just days before Trump met with Russian President Vladimir Putin, Mueller indicted 12 Russian military intelligence officers for hacking and releasing Democratic campaign emails during the 2016 campaign. Mueller revealed detailed evidence of Russian efforts to interfere in the election, adding to the stakes of the meeting.
During a press conference in Helsinki following the meeting, Putin denied the allegations and Trump appeared to believe him, despite U.S. intelligence agencies' findings. Trump's decision not to hold Russia accountable for its election meddling, particularly in light of Mueller's action, drew wide criticism, including from key Republican members of Congress.
Singapore -- Cohen Office Raided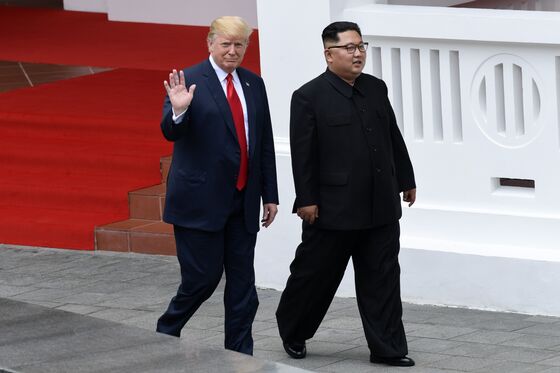 Cohen's case was also looming in the background for Trump's first summit with Kim Jong Un last summer. At the time, Trump's lawyers were in the middle of reviewing materials that had been seized by the FBI in a raid of Cohen's office two months earlier.
Buenos Aires, Argentina -- Cohen Pleads Guilty
About an hour before Trump departed for a G-20 meeting in Argentina in November, Cohen pleaded guilty to lying to Congress about the timing of talks about a proposed Trump tower in Moscow. Trump canceled a meeting with Putin that was to take place at the summit.
Cohen had initially told Congress that Trump's project had been scrapped in January 2016. But he later admitted that was a lie and that negotiations had in fact continued through June of that year. He also said he had more extensive communications about the deal with Trump and others in the Trump Organization than he had disclosed to lawmakers, adding that he had talked to Trump about traveling to Russia for the project, a trip that never happened.