Cocaine Smugglers May Cash in on Guinea-Bissau Politics Feud
(Bloomberg) -- A political feud in the sleepy capital of Guinea-Bissau is threatening to push one of the world's poorest countries back to being a haven for gangs smuggling cocaine into Europe and open the door to Islamist militants.
Today the only sign of the crisis is an armored vehicle of African peacekeepers next to the Portuguese colonial palace home of President Jose Mario Vaz, who's involved in a bitter power struggle with his own party, known as PAIGC, and has fired six prime ministers since he took power in 2014. Instability has wracked the West African nation since independence in 1974, and no president has finished his term since the first multi-party elections in 1994.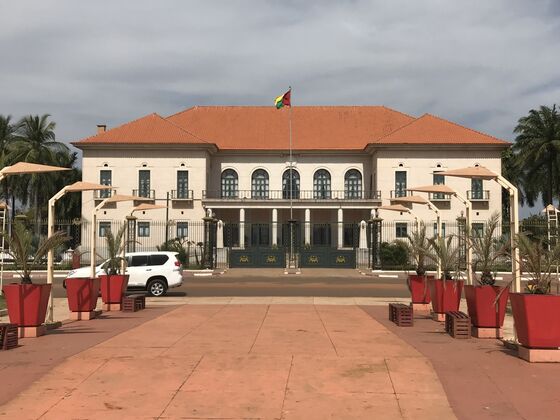 The political deadlock prompted foreign donors to suspend at least $1.2 billion in aid and weakened a state plagued by rampant corruption. That's made the coastal nation ripe once again for drug traffickers who more than a decade ago began using it as a hub for Europe-bound cocaine.
"A prolongation of the crisis will certainly limit our ability to stop smugglers," Cipriano Cassama, the head of the National Popular Assembly legislature and potential presidential contender, said in an interview.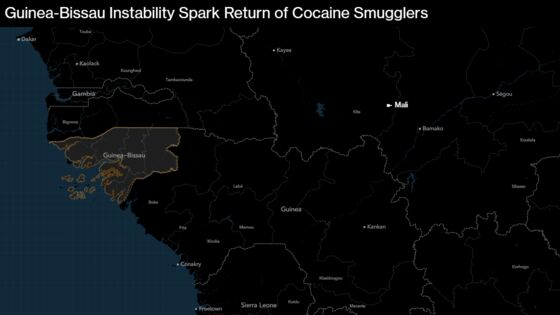 Local authorities now worry that Islamist militants in the region may be tapping into the drug money to finance their operations. They have evidence that foreign jihadists sought refuge and recruited members in Guinea-Bissau, said Domingos Correia, the deputy national director of the judicial police.
Suspected members of a local cell of al-Qaeda in the Islamic Maghreb told interrogators two years ago that they often unloaded cocaine shipments from planes coming from South America into Mali, he said.
Read more on donor support to fight Islamist militants in region
"Drugs that flow through here could also be financing these groups," Correia said. "The threat is serious because we have considerable political vulnerabilities."
At the root of the crisis is a power struggle between the president and his former prime minister and head of the PAIGC, Domingos Simoes Pereira, over the management of foreign donations. The military, which historically wielded huge influence over politics, has remained neutral under threats of sanctions by foreign organizations.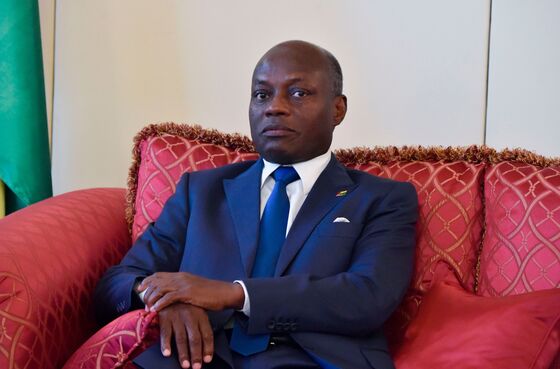 Political tensions intensified after legislative elections scheduled for November were postponed following delays in voter registration and claims of fraud voiced by Vaz allies. Cassama and other PAIGC leaders blame Vaz, who turned 61 on Monday, for dragging out the stalemate by trying to force a joint legislative and presidential vote to bolster his chances of winning.
Vaz, who's responsible for setting the vote date, has publicly said he wants the assembly election to be held as soon as possible. Officials representing Vaz at the palace didn't respond to requests for comment.
Prime Minister Aristides Gomes said in an interview that he expects it may be possible to hold the elections in January or early February.
Chronic instability in Guinea-Bissau attracted Latin American drug cartels looking for new routes to smuggle cocaine into Europe in the mid-2000s. During the heyday of trafficking, cocaine-laden ships and planes slipped into the country with the help of senior politicians and military officers in what some experts dubbed Africa's first "narco-state."
International attention that led to sanctions and the arrest of military commanders and increased security cooperation helped stem the flow of cocaine passing through the country in recent years.
But risks of a backslide remain.
The security forces still face widespread corruption and shortages of equipment, hindering their ability to police a country larger than Belgium, the U.S. State Department said in its 2018 International Narcotics Control Strategy Report.
The country's entire 2018 security and justice budget is less than half of the average street value of a ton of cocaine in Europe, according to data from the United Nations Office on Drugs and Crime and the economy ministry.
The National Statistics Institute says almost 70 percent of the population of 1.8 million live on less than $2 a day, and there are few job opportunities besides cashew nut farming.
Despite a drop in the amount of cocaine seized in recent years, the flow of drugs passing through the country most likely remains significant, with traffickers shifting routes and using less traceable methods to smuggle the white powder, said Antero Lopes, the head of Rule of Law and Security Institutions at the UN mission in Bissau.
"Guinea-Bissau is a victim of narco-trafficking because of the vulnerability of its institutions," he said. "Organized crime also corrodes stability and democracy -- it's a catch 22."