Barcelona Clashes Are Flashpoint in Detente With Separatists
(Bloomberg) -- Barcelona is providing the world with images of political tension and tribal conflict. Again.
Fourteen months after capital of Spain's Catalonia region grabbed the world's attention during the failed attempt to declare independence, pro-separatism protesters clashed with police. It came just as Prime Minister Pedro Sanchez was holding a cabinet meeting there as part of his policy to repair relations with the Catalan public.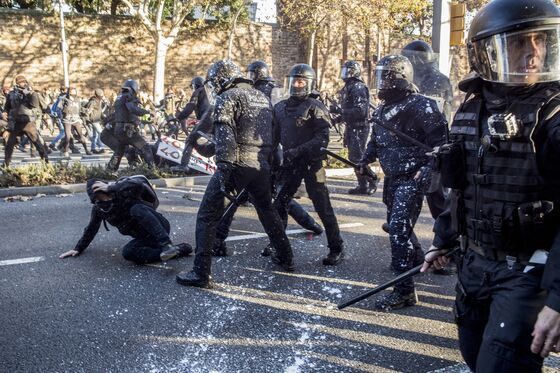 Much of the focus Friday is on the self-described Committees for the Defense of the Republic, groups who spearheaded the protests, shutting down more than 20 highways through Catalonia and exhorting their supporters to try to trap ministers in the 14th-century mansion where they were meeting.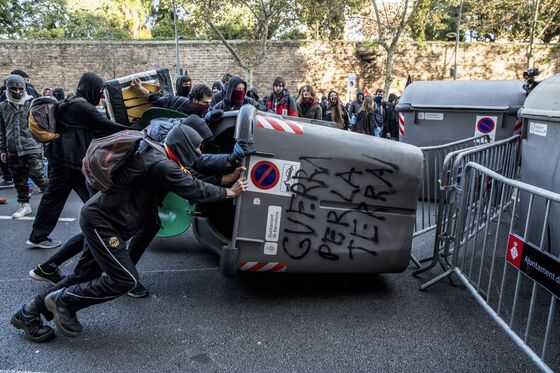 As Sanchez's cabinet met to approve decisions including increases to the minimum wage and investment in Catalan highways, hooded protesters tossed fences in scuffles with police. A few threw yellow and red paint at security forces, cheering when cops where hit and stained with the colors of the nationalist flag. In a news conference, Elsa Artadi, the Catalan government spokeswoman, thanked the great majority of independence campaigners who had taken to the streets in a peaceful fashion.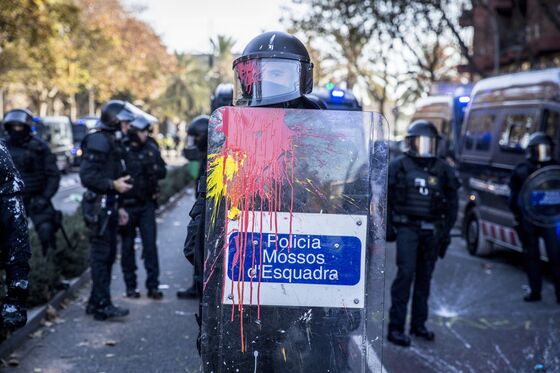 While TVE state television reported 12 arrests and 51 people injured, the scenes were not comparable to those witnessed during the previous Catalan government's attempt to hold an illegal independence referendum in October last year.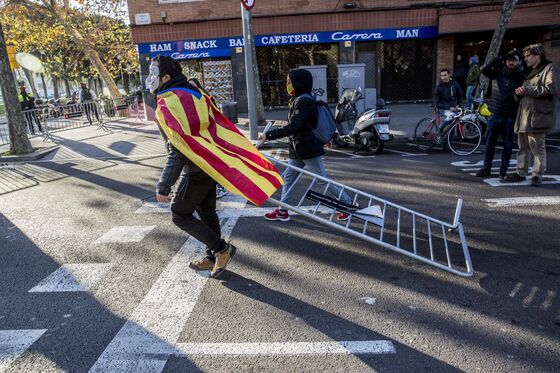 What remains to be determined is what impact the scenes from the day's events will have on Sanchez's bet that detente with separatist leaders, or appeasement in the eyes of his political opponents, will help defuse strife in one of Spain's richest and most productive economic regions.