Citadel, Robinhood on Waters's 'Wish List' for GameStop Hearing
(Bloomberg) -- Robinhood Markets, GameStop Corp. and hedge funds are all on the wish list that House Financial Services Committee Chair Maxine Waters is assembling for a hearing that will dig into the Reddit-fueled stock trading that has shocked Wall Street and lawmakers.
"I'm trying to get everybody that has a role to play," Waters said in an interview, without naming specific executives that she plans to ask to testify. "I want Reddit there. I want Robinhood there. I even want GameStop there. And I want a couple of the hedge funds there."
The California Democrat cited Citadel, the hedge fund founded by billionaire Ken Griffin, and Melvin Capital, which lost 53% in January after being bludgeoned by a GameStop short squeeze that was orchestrated by an army of retail investors posting on Reddit message boards.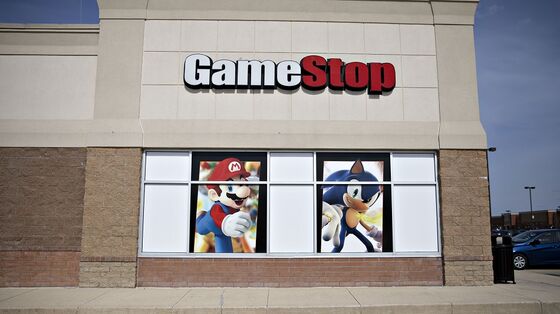 Waters also indicated that she might ask Keith Gill, a Reddit contributor credited with inspiring GameStop's remarkable rally, to appear. On YouTube, Gill goes by the screen name "Roaring Kitty."
"Young man, I think his name is 'Gill,' that kind of started all this, I have him on my list," Waters said.
The Feb. 18 hearing will offer lawmakers a chance to grill Wall Street titans and ask about potential reforms that might be needed to tame a market that, at least temporarily, became unhinged from economic reality. GameStop, which isn't expected to earn a profit for years, has been on a wild ride, surging to as high as $347.51 a share last month before closing at $92.41 in New York trading Wednesday.
Retail investors fueled the rise, but some have now presumably been hit with the losses, prompting concerns that they are taking risks they don't understand and can't afford.
Robinhood, Citadel and Melvin all have starring roles in the saga. Robinhood is where most retail investors made their bullish wagers on GameStop, before the brokerage outraged them last week by restricting its customers from buying new shares in the video-game retailer.
In addition to his hedge fund, Griffin also controls Citadel Securities, a giant market market that pays Robinhood for the right to execute its clients' stock trades. Griffin and his partners invested $2 billion in Melvin as it grappled with its losses on GameStop.