CIA Chief Warns Afghan Deal Would Require Monitoring Terrorists
(Bloomberg) -- CIA Director Gina Haspel said "a very robust monitoring regime" would be necessary under a potential U.S. peace accord with the Taliban in Afghanistan.
"We have inflicted severe damage on al-Qaeda" but "it's very important that we maintain pressure on the terrorist groups" in Afghanistan and retain the ability to act against them if needed, Haspel said in testimony Tuesday to the Senate Intelligence Committee.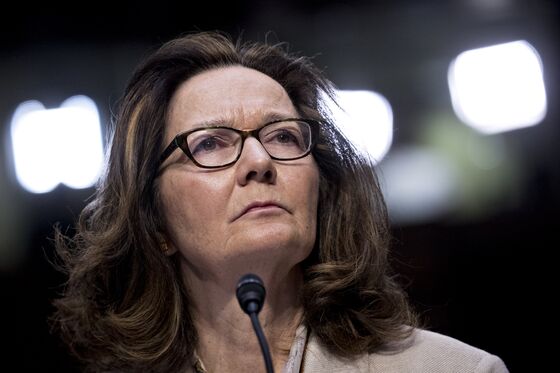 She was responding from Senator Angus King of Maine, who asked whether the U.S. could trust an agreement with the Taliban. In six days of talks in Qatar, representatives of the U.S. and the Taliban came close to an agreement outlining a peace deal to end the 18-year war in Afghanistan.
Key issues still under discussion include a pledge from the Taliban to prevent Afghanistan from being used by terrorist groups such as Islamic State and al-Qaeda, the withdrawal of foreign troops, a cease-fire and direct Taliban talks with the Afghan government. Nevertheless, Zalmay Khalilzad, the U.S. special representative on Afghan reconciliation, said this week that "we have made significant progress."