China Unleashes Nationalist Hounds in Trump Trade War: Balance of Power
President Donald Trump says he will meet Chinese counterpart Xi Jinping next month in Japan to talk about trade. But in the meantime their dangerous proxy war ramps up, and in China is taking a darker turn.

Both the U.S. and China need a deal for the sake of their economies, as their spat sends stocks sliding globally. Both leaders, however, cannot afford to be seen to be giving in.

Xi's power – and that of the Communist Party – is anchored in his image as a strong leader who projects China's economic and strategic power. Anything that calls that into question is unacceptable. With Chinese growth slowing, and risks at home rising, Xi more than ever needs to assert himself.
We're seeing that in China's state media, which has now swung into action after Trump slapped fresh tariffs on Chinese goods. State television proclaims China will "fight to the end if the U.S. wants to." The official Xinhua News Agency went so far as to repost a strident editorial from a hyper-nationalist tabloid calling it a "people's war," using a term introduced by Mao Zedong in 1938 after Japanese troops invaded China.

The rhetoric is aimed at a domestic audience. But in this environment (and with a heightened political mood in the U.S. as election season draws closer), finding a way forward at the Group of 20 summit will be even harder, and incentives even lower, for Xi and Trump alike.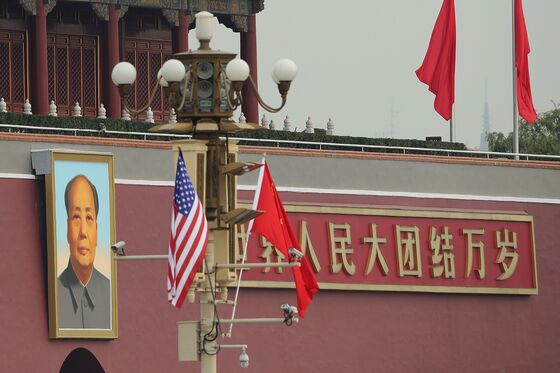 Just in: The Democratic field just keeps growing with Montana Governor Steve Bullock joining the presidential race, positioning himself as a centrist able to work with Republicans

Missile pause | Turkey is considering a U.S. request to postpone the July delivery of a Russian missile-defense system, Selcan Hacaoglu, Nick Wadhams and Firat Kozok report. The delay, until 2020, would buy time to resolve tensions over Ankara's purchase of a system the U.S. says was designed to shoot down NATO aircraft, including the latest F-35 stealth fighter that Turkey helps to build. Officials are in talks on a potential date for Trump to visit Turkey.

 Making the rounds | U.S. Secretary of State Michael Pompeo is due to meet President Vladimir Putin in Sochi, a day after Trump said he'll meet the Russian leader at next month's G-20 and fueling the Kremlin's hopes of a long-awaited warming of ties. Today's talks are also likely to focus on tensions over the U.S. withdrawal from the Iranian nuclear deal, plus the crises in Venezuela and Syria and prospects for strategic arms control.

Mutual admirers | Hungarian Prime Minister Viktor Orban is something of a pariah in Europe and has been shunned by former U.S. leaders, but in Trump he's found a friend. The poster child for resurgent nationalists was welcomed at the White House where the president said he's "respected all over Europe. Probably like me, a little bit controversial but that's OK." Trump has abandoned a longstanding U.S. policy to isolate Orban for his erosion of the rule of law.

Assange dilemma | A Swedish prosecutor's plan to reopen a rape probe against Julian Assange puts the U.K. in the difficult position of having to choose between competing extradition requests — and political priorities. The U.S. wants the Wikileaks founder on charges of treason for hacking government computers. It's a matter of national security and the British are already feeling pressure from the U.S. to abandon Huawei. But the optics of ignoring a rape charge in order to please the Americans are not good either.

Peak populism | Britain's Nigel Farage and Matteo Salvini of Italy are projected to lead a surge in support for populist parties in this month's elections to the European Parliament. But as Andre Tartar and Hayley Warren show in a data-rich graphic, even a record result for populists is unlikely to translate into political power. For more on the elections click here.
The Democratic-controlled New York State Assembly could vote this week to enact a law that would let Congress obtain Trump's state tax returns. But the congressman who could get them may not take New York up on its offer. 
Australia has suffered a decade of political turmoil, but Saturday's election is a chance to hit pause. Here's everything you need to know.
Midterm elections in the Philippines have set the stage for President Rodrigo Duterte's daughter Sara to become leader in 2022.
And finally… One of the crown jewels in Trump's property empire, Trump Tower now ranks as one of the least desirable luxury properties in Manhattan. The 36-year-old building has been turned into a fortress since Trump won the presidency, ringed with concrete barriers and the two main entrances partially blocked off. It hasn't been substantially updated in years. And Trump's name has been a huge turnoff in liberal New York City. It's a far cry from the days when the landmark attracted the likes of Michael Jackson, Johnny Carson and Steven Spielberg.