China Ready to Ride Out Trade Storm - For Now
Chinese President Xi Jinping is keeping his options open with Donald Trump – for now.
After the U.S. president announced that tariffs on $200 billion worth of Chinese goods would take effect next week, Beijing said it would immediately retaliate. It didn't provide details, though previously it's vowed levies on $60 billion worth of U.S. goods.
While it's tough to read between the lines of Chinese government statements, the Commerce Ministry appeared to leave the door open for more negotiations. It simply said the new tariffs bring uncertainty, stopping short of calling off talks altogether – something that analysts widely expected.
Either way, while economists say China is happy to ride out the storm until after the U.S. midterm elections, Xi could respond with retaliatory measures at any moment.
"We're looking at quite treacherous waters here which could considerably destabilize global economic confidence and threaten a future recession," said former EU trade commissioner Peter Mandelson. "That's how serious the stakes are now."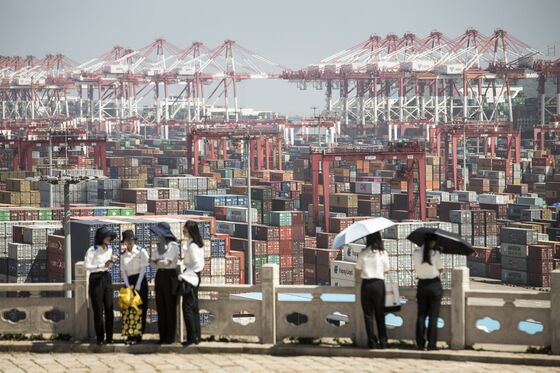 High noon | U.S. lawmakers are girding for a high-stakes showdown on Monday when the Senate Judiciary Committee is scheduled to hear from Supreme Court nominee Brett Kavanaugh and the woman who accuses him of sexually assaulting her when they were teenagers. The face-off, reminiscent of the 1991 Anita Hill testimony when Clarence Thomas was being confirmed to the high court, carries a huge election-year risk for Republicans, who bowed yesterday to pressure to delay a vote Thursday on the nomination.
Buffer-zone deal | Russian President Vladimir Putin called off a military offensive against the last major rebel-held area in northwestern Syria after reaching a deal with Turkish counterpart Recep Tayyip Erdogan during talks in the Black Sea resort of Sochi yesterday. Under the agreement, there'll be a demilitarized zone separating Idlib province from jihadist-dominated opposition groups. With diplomacy prevailing, a major escalation in Syria's seven-year war has been prevented, at least for now.
The Kremlin had stern words for Israel after one of its military reconnaissance planes was downed mistakenly by Syrian forces fighting off an attack by Israeli warplanes yesterday – but at least initially seemed to be trying to limit the damage from the incident.
Historic visit | Moon Jae-in landed in Pyongyang to great fanfare for a summit with Kim Jong Un, the first such trip to the city by a South Korean leader in 11 years. He faces a formidable task during the three-day visit: salvaging stalled nuclear talks between Kim and Trump. Moon's attempt comes as the U.S. takes a firm stance on upholding long-standing sanctions against the North –  one of the biggest pieces of leverage over Kim that Trump has left.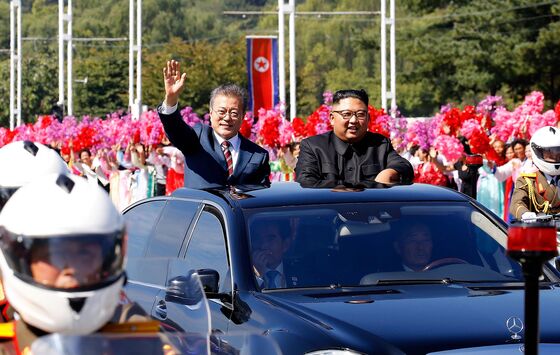 Post-Brexit vision | European Union President Donald Tusk said EU leaders will use a summit meeting in Austria this week to map out their vision for the bloc's post-Brexit relationship with the U.K. He also held out the possibility of a special session in November that could be used to sign off on the divorce agreement and accompanying declaration on future relations.
Bias claim | Parts of a previously secret warrant application to eavesdrop on former Trump campaign adviser Carter Page are among the materials that the president has ordered declassified from the continuing investigation into Russian election interference in which he's a central figure. Trump and some Republican lawmakers say the documents will prove that anti-Trump bias fatally tainted the probe's early stages.
As North Carolina continues to contend with Hurricane Florence, a demand for documents by a key House Republican adds to growing pressure on the Federal Emergency Management Agency chief coordinating the government response.
Nigeria declared a natural disaster as flooding in 10 states killed about 100 people and water levels in the Niger and Benue rivers continue to rise.
And finally ... Returning to Venezuela from a trip to Asia, President Nicolas Maduro stopped at Istanbul's Nusr-Et restaurant, and dined on expensive steaks prepared by a celebrity chef and smoked cigars presented in a personalized box. Photos and videos that circulated on social media caused immediate outrage back home, where millions of people are struggling to eat.