China Evokes Historic Battles in Virus Fight
Keen to preserve social stability, and with it the Communist Party's control, China's leaders have moved swiftly at home to change the narrative on the coronavirus from "slow to respond" to "we are fighting this together."
Rallying songs are populating state media. Officials speak in terms of a great battle and China's history of triumphing over adversity. They've cordoned off a chunk of the country to contain the virus (nearly 25,000 confirmed cases, 490 deaths), building hospitals from scratch and sending in vast medical crews.
While China needs to keep large parts of itself closed, it needs the rest of the world to stay somewhat open. It has been leaning on smaller states to limit their travel bans and keep goods moving.
We see Indonesia hastily scrapping a plan to halt Chinese food imports. Pakistan cancels but then quickly resumes flights to China. Hong Kong is keeping some border traffic open despite big protests.
And Cambodian Prime Minister Hun Sen is going today to China, investment from which has benefited his country. He even wanted to visit Wuhan (Beijing politely pointed out that would be too risky).
Even so, Beijing has struggled to get bigger Western economies to ease travel curbs. Convincing the public at home may be easier than convincing skeptical governments abroad.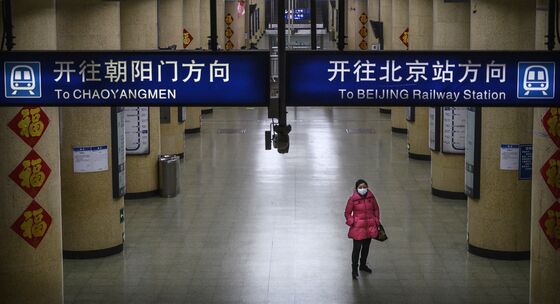 No love lost | Donald Trump struck a triumphant tone in his State of the Union address ahead of his inevitable Senate acquittal today on impeachment charges. Tensions with House Speaker Nancy Pelosi also stood out: As he took to the dais, Trump turned his back on Pelosi's extended hand. When he finished, Pelosi was seen directly behind the president, ripping up a copy of his speech.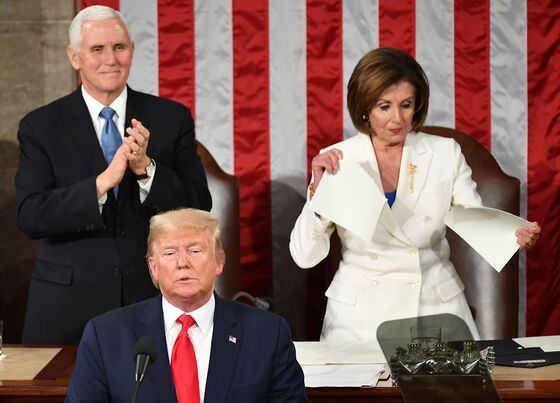 Iowa results | Pete Buttigieg kept his lead in the Iowa Democratic caucuses as more results were released last night, cementing his rise from little-known mayor to the top tier of the presidential race. With 71% of precincts reporting, Bernie Sanders was a close second. It's a blow to Joe Biden, in fourth place behind Elizabeth Warren.
Erdogan's warning | President Recep Tayyip Erdogan said if forces loyal to Syrian President Bashar al-Assad don't end their siege of some Turkish military outposts in northwestern Idlib province, Ankara will "do it ourselves". Erdogan said agreements with Russia and the U.S. to keep militants from Turkey's border aren't working, adding Monday's attack on his soldiers by Syrian forces was a "turning point" for his policies in the area.
Appeasing Paris | The European Commission is due to propose a revamp of its accession process today that will pay lip service to French President Emmanuel Macron's demand for tighter controls to stop candidate nations backsliding on democratic reforms. Officials in Brussels are hoping they can persuade Macron to drop his opposition to Albania and North Macedonia starting membership talks.
Procurement protectionism | The Trump administration is mulling a plan to pull out of a global agreement worth $1.7 trillion in state contracts designed to open procurement markets to foreign competition and make public purchasing more transparent. A withdrawal would threaten chaos for foreign companies that bid for access to the U.S.'s $837 billion public procurement market and complicate trade talks with the U.K. and European Union.
Romania's minority government faces a no-confidence vote today and will benefit from whatever the result, as the ruling Liberal Party can use a loss to start the process of calling elections it would probably win.
Sudan appeared to back away from a rapid normalization of ties with Israel, less than two days after the military leader of the power-sharing government held a historic meeting with Benjamin Netanyahu.
Singapore's High Court today dismissed an appeal against the use of correction notices over alleged falsehoods posted online by an opposition party, in what was the first legal challenge to the government's fake news law.
Tell us how we're doing or what we're missing at balancepower@bloomberg.net.
​And finally ... A bipartisan group of prominent U.S. lawmakers has nominated Hong Kong's pro-democracy protesters for the Nobel Peace Prize. Their support for the protesters, who have clashed with riot police for more than seven months over Beijing's tightening grip on the financial capital, could spur new Chinese accusations of foreign interference.