Child Soldiers Still Being Recruited in South Sudan, UN Reports
(Bloomberg) -- Children are still being forced to join armed groups in South Sudan, even as others are released and warring sides make steps toward ending the five-year civil war, a United Nations envoy said.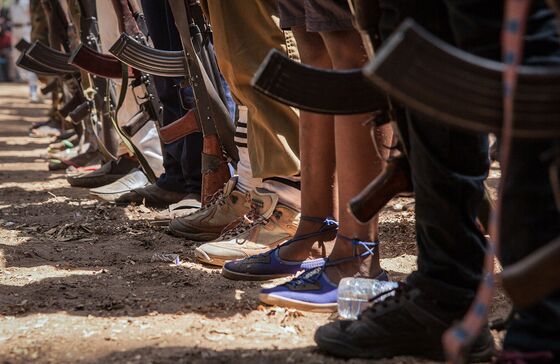 "We are not seeing any progression," Virginia Gamba, the UN special representative for children and armed conflict, told reporters Friday in the capital, Juba. She said about 1,200 minors were recruited by unspecified groups last year and such activity is continuing in 2018, although about 900 have been freed.
Both South Sudanese rebels and pro-government fighters have forced more than 19,000 children to take up arms since the conflict began in December 2013, according to the UN Children's Fund. The UN has repeatedly accused both sides of committing atrocities. The main warring parties signed a series of peace deals over the past month.