CDC Takes Heat on Capitol Hill Over Coronavirus Testing Kits
(Bloomberg) -- The U.S. Centers for Disease Control and Prevention has long had a reputation as the global leader in managing disease outbreaks. That's now in question.
As the novel coronavirus has spread in the U.S., with more than a thousand cases and at least 36 deaths, the CDC is under increasing heat to defend a shaky rollout of crucial testing kits.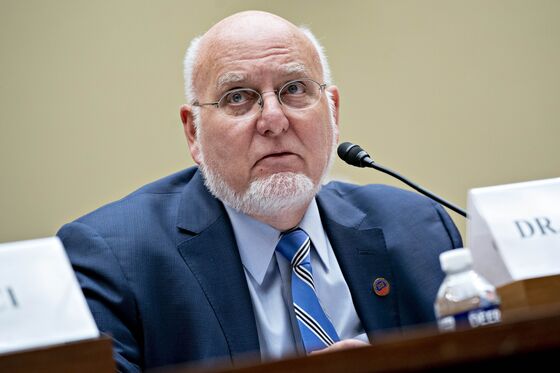 Amid the growing criticism, Robert Redfield, the CDC's top official, testified before lawmakers on Capitol Hill Wednesday to defend the agency's performance. In a heated exchange, he called the CDC's response to the virus "aggressive" and responded to reports of contaminated test kits.
"Recovering from that misstep cost us precious weeks and now months," Representative Raja Krishnamoorthi, a Democrat from Illinois, responded to Redfield. "Meanwhile the virus spread and people died."
In his testimony, Redfield "seemed to paint a rosy picture of the CDC. I think that really ran contrary to the facts," Krishnamoorthi said in an interview.
The CDC has been called to task for its in-house coronavirus tests that initially delivered inconclusive results. Health experts also criticized the agency's guidance that appeared to limit testing to only the highest-risk patients.
These blunders almost certainly set U.S. preparedness back weeks, delaying the identification of additional cases that might have slowed the spread of the disease.
The U.S. response is in stark contrast to other countries, such as South Korea, that successfully ramped up their own testing, thus getting a more accurate picture of the extent of infections.
"Sending out faulty tests is unforgivable," said David Ho, a leading AIDS researcher based at Columbia University. "There was so much time to prepare."
Tom Frieden, a onetime commissioner of the New York City Health Department and former CDC director, said in an interview that testing for other outbreaks like Zika and H1N1, which he oversaw, didn't run into similar problems. The current testing situation is "certainly disappointing," Frieden said.
Frieden is currently chief executive of Resolve to Save Lives, which is funded by Bloomberg Philanthropies, whose founder, Michael Bloomberg, is also founder and majority owner of Bloomberg LP.
The CDC, founded in Atlanta in 1946, has its roots in a World War II-era effort to rid the southern states of malaria. Its purview broadened over the years, including to additional kinds of infectious diseases and, more recently, to other health threats including chronic disease.
The CDC sent more than a thousand staffers to West Africa at the height of the Ebola crisis, and successfully created and dispersed Zika tests in 2016. To be sure, the agency faced criticism then, too, for aspects of its response to those crises.
The advent of coronavirus has also put Redfield, as the CDC's leader, squarely in conflict with President Donald Trump's administration, which has sought to downplay the risks even as the CDC's own experts warned that the disease would spread in the U.S.
Democratic politicians recently pressed Trump administration health officials about whether they will report the truth about coronavirus in the U.S., reflecting a distrust with the administration's handling of the subject.
Officials, including Food and Drug Administration Commissioner Stephen Hahn and NIH National Institute of Allergy and Infectious Diseases Director Anthony Fauci, all said they would do so even if it meant contradicting Trump.
Redfield was not in attendance then, but during testimony on the Hill this week, he appeared to blame bureaucratic red tape for testing delays, citing regulatory processes that had to be navigated for use in different types of patients.
Representative Rosa DeLauro of Connecticut asked Redfield if the testing delay led to more transmission of coronavirus and undermined the CDC's traditional public-health efforts.
"I'm not willing to concede the second," Redfield said. "I am willing to say that we had to go through a regulatory process here to get our test out, and our test was approved for very specific clinical settings."