Biden Says Abbott, Reeves Made 'Big Mistake' Ending Mask Mandate
(Bloomberg) -- President Joe Biden said two Republican governors were wrong to lift mask mandates in their states, calling the decisions "Neanderthal thinking."
"It's a big mistake," Biden said of announcements Tuesday by Texas Governor Greg Abbott and Mississippi Governor Tate Reeves that they would no longer require residents of their states to wear masks in public.
"I hope everybody's realized by now, these masks make a difference," Biden said Wednesday at the White House. "We are on the cusp of being able to fundamentally change the nature of this disease. The last thing, the last thing we need is Neanderthal thinking that in the meantime, everything's fine, take off your mask, forget it. It still matters."
Earlier in the day, federal health officials urged Texas and Mississippi residents to keep wearing masks, despite their governors' new orders, saying it's premature to abandon mitigation efforts and that the virus can still re-erupt.
Rochelle Walensky, the director of the Centers for Disease Control and Prevention, said that though cases have halted their decline from January highs, it's not yet time to lift restrictions.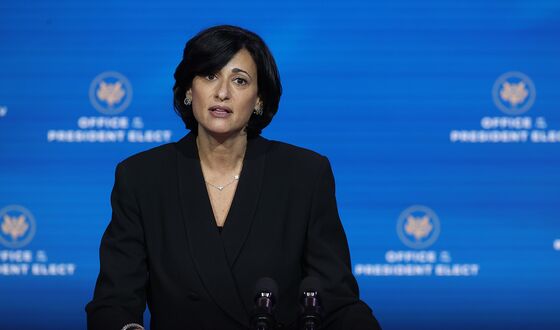 "I think we, the CDC, have been very clear that now is not the time to release all restrictions," Walensky said during a White House Covid-19 press briefing, when asked about the reopening in Texas. She encouraged people across the U.S. to keep wearing masks and practice social distancing. "Every individual is empowered to do the right thing here, regardless of what states decide."
Abbott said Tuesday that the state would lift its mask mandate and reopen businesses next week while banning counties from fining or jailing people who disregard local measures, in so doing defying previous warnings from Walensky and others.
Mississippi's Reeves announced he would lift county mask mandates as of Wednesday, and businesses could operate at full capacity.
White House Press Secretary Jen Psaki echoed Walensky and said President Joe Biden would "raise this the next opportunity he has" to speak with the governors. She encouraged people to continue to wear masks and take other steps to slow the virus.
"He believes and he's hopeful that people in these states will continue to follow the guidelines that have been set out, and the recommendations made by health and medical experts," Psaki said at a briefing Wednesday. "We're asking people to listen to health and medical experts, the CDC, to Dr. Fauci."
"This entire country has paid the price for political leaders who ignore the science when it comes to the pandemic," Psaki said at the briefing.
The remarks come as Covid cases and deaths have halted their decline from January, yet remain at stubbornly high levels.
New variants are also spreading and are more easily transmitted -- and some reduce the efficacy of vaccines. The U.S. will have enough doses by the end of May to vaccinate all U.S. adults, though will likely vaccinate everyone who wants one before that.
Biden announced Tuesday that teachers, school workers and child-care workers this month would receive priority for the vaccine, spurring states to make moves to adjust. Some people will be bumped down the line for eligibility as a result.