California's Brown to Trump: See Us in Court. We'll Outlast You.
(Bloomberg) -- The legal battle over California's nation-leading auto emissions standards, which U.S. Environmental Protection Agency Administrator Scott Pruitt has threatened to dismantle, may continue throughout President Donald Trump's tenure in office, Governor Jerry Brown said.
Brown, who filed suit against the EPA with more than a dozen other states to preserve the tailpipe emissions limits, said in an interview in Sacramento that he doesn't expect a quick resolution to the case. Rather, he said, "it has to wind its way through the courts."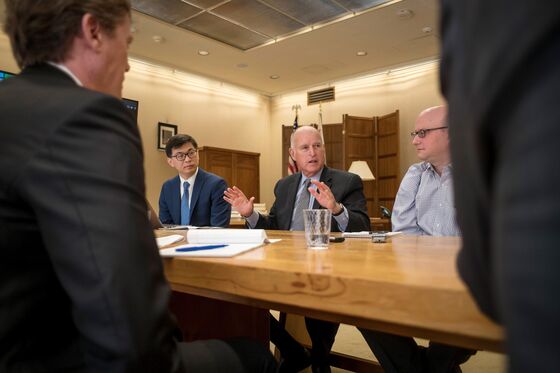 Asked how long that could take, Brown said, "longer than Trump has in office."
Pruitt said last month that Obama administration regulations to boost fuel efficiency to roughly 50 miles per gallon on average by 2025, developed in close cooperation with California, are too aggressive and need to be revised. A leaked draft of changes the administration is considering also asserted that a 1975 law prohibits California from setting its own vehicle efficiency standards.
Brown's comments came as California Air Resources Board Chair Mary Nichols met in Washington with administration officials about the dispute over emissions standards.
The stakes are high: A dozen other states follow California's emissions rules and together account for about a third of American auto sales. Even if California goes it alone, it accounts for 12 percent of auto sales.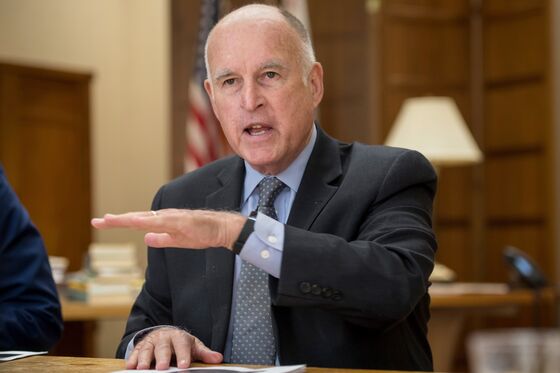 Federal law requires that any changes to the regulations must be based on evidence, "not whim and not fake news," Brown said in the interview.
"To try to have a new regulation with no basis, that's lawless," the 80-year-old Democrat said. "Particularly when the lawlessness affects California -- our air, our health, increasing asthma rates -- we're not going to let that happen."
U.S. automakers have long coveted selling cars into the burgeoning market in China, and Brown said that China, like California, will demand that automakers create cars that meet rigorous environmental standards.
"It can't be resisted," Brown said. "It's too powerful a force."
In addition to climate change, California is battling Trump over immigrant rights. The U.S. Justice Department in March sued the state bordering Mexico over laws that restrict police and private employers from sharing information about undocumented immigrants with federal agencies, including Immigration and Customs Enforcement. U.S. Attorney General Jeff Sessions said the statutes obstruct federal agents.
Brown, who once served as state attorney general himself, doesn't agree that California's policies interfere with federal law enforcement. In the interview, he said he worked personally on the three immigrant-protection statutes enacted in 2017 and said California isn't preventing federal agents from detaining undocumented immigrants.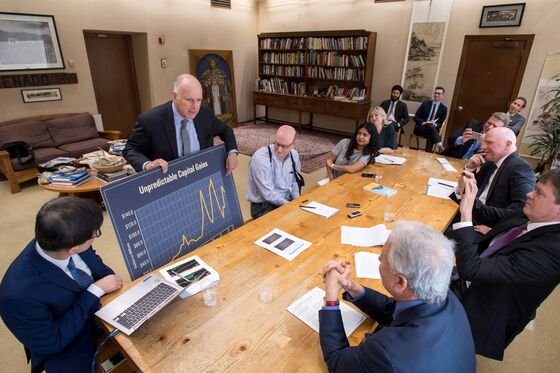 "The feds have their federal power fully," he said.
The Democratic candidates running to replace Brown ---Lieutenant Governor Gavin Newsom, former Los Mayor Antonio Villaraigosa and State Treasurer John Chiang-- have pledged to protect the rights of undocumented immigrants. Brown, who will leave office after his unprecedented fourth term as governor ends this year, declined to endorse a candidate to replace him.
"We have a primary system," Brown said. "The voters are paying increasingly close attention."
Contenders in the June 5 primary also include Republicans John Cox, a San Diego businessman, and Travis Allen, a state Assemblyman. The top two vote getters go on to the November general election.