Buttigieg Pulls Ahead in Iowa's National Delegate Count, AP Says
(Bloomberg) -- Pete Buttigieg has pulled ahead of Bernie Sanders in delegates to the Democratic National Convention after the Associated Press updated its tally Friday.
Buttigieg now has 13 delegates to Sanders' 12. Other candidates receiving delegates: Elizabeth Warren, 8; Joe Biden, 6, and Amy Klobuchar, 1.
Buttigieg and Sanders had been tied at 11 delegates each in the AP count.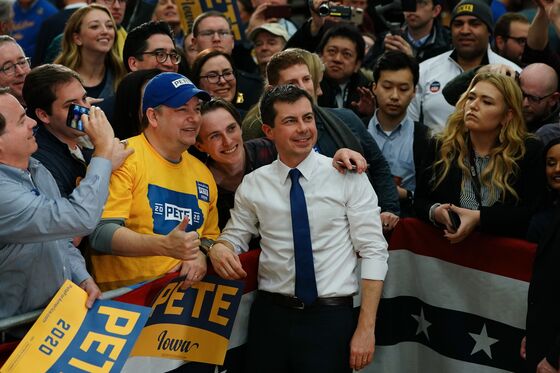 The AP has yet to allocate one delegate because of irregularities in the caucus counting. The Iowa Democratic Party said Friday it was extending the deadline for campaigns to contest the results until 12 noon Central Time on Monday.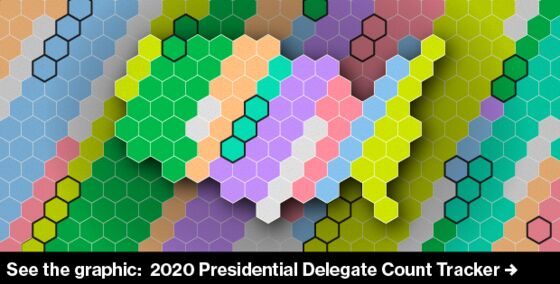 Iowa's 41 pledged national delegates represent about 1% of the delegates eligible to vote for president on the first ballot.
Under Democratic National Committee rules, any candidate with at least one delegate is eligible for all five remaining presidential primary debates.
Michael Bloomberg is also seeking the Democratic presidential nomination. He is not competing in the early primary states and has received no delegates. Bloomberg is the founder and majority owner of Bloomberg LP, the parent company of Bloomberg News.