MLK Day Plans Put Spotlight on Klobuchar, Buttigieg Strategies
(Bloomberg) -- Amy Klobuchar will join most top-tier Democratic candidates in South Carolina on Monday, having adjusted her schedule after criticism for plans to skip an important Martin Luther King Jr. Day event there.
The Minnesota senator's campaign hurried on Friday to work a South Carolina leg into her schedule. Communications director Tim Hogan said Klobuchar will attend some of Monday morning's events in Columbia before jetting to Des Moines for an early speaking slot at the Black and Brown Forum.
That leaves Pete Buttigieg alone among leading 2020 presidential hopefuls taking a pass on Martin Luther King Jr. Day events in the first-in-the-south primary state to focus mostly on Iowa.
The decision by Buttigieg -- and initially, by Klobuchar -- raised questions among Democrats about their commitment to African-American voters at time when both need to shore up that support.
Joe Biden, Bernie Sanders and Elizabeth Warren will all make quick trips to Columbia's annual "King Day at the Dome." The gathering at the state capitol is seen as an important stop for Democratic candidates who want to show black voters that they care about their communities.

"What they're doing is really disrespectful to norms. They wouldn't miss -- what is it? -- the Iowa steak fry," Bakari Sellers, a former South Carolina state representative, said of Buttigieg and Klobuchar on Friday.
"This is THE event for African Americans during a time in which many African Americans, black people and people of color still feel a level of oppression in this country," said Sellers, who endorsed Kamala Harris before she dropped out.
Buttigieg and Klobuchar are lagging in national polls and have staked their 2020 hopes on strong performances in Iowa, which holds its Democratic caucuses on Feb. 3.
Their schedules for Monday include one event that's a nod to Martin Luther King Jr. Day -- the Iowa Black and Brown Forum. The event focuses on issues important to voters of color; the candidates who are spending time in South Carolina are also rushing back to Des Moines to attend it.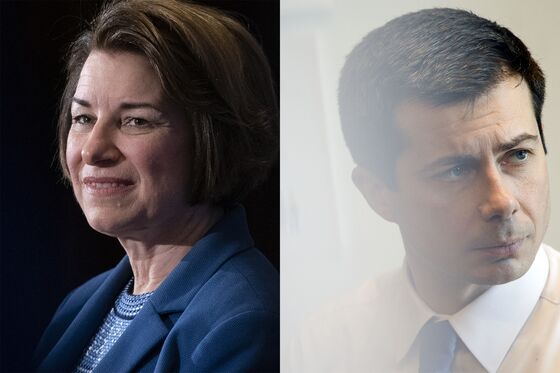 But Iowa's population is 90% white and South Carolina Democrats, a majority of whom are black, believe candidates should mark Martin Luther King Jr. Day in a state with a sizable black population.
"You can come down on Sunday night and be back in Iowa Monday evening," Sellers said. "Even Iowa voters would understand that King Day in South Carolina, literally 50 steps away from where we took down the Confederate flag, has some import and they would understand you missing" some time in Iowa.
Though Biden has held an overwhelming lead in all South Carolina polls, there's still a fight for second and third place -- prizes which likely come with delegates to the Democratic convention, said Antjuan Seawright, a South Carolina-based Democratic strategist.
In a Fox News poll conducted in South Carolina earlier this month, Biden had the support of 36% of those surveyed. Tom Steyer, who has blanketed the state with advertising, and Sanders had less than half that and Buttigieg and Klobuchar were both mired in single digits.
The Buttigieg campaign said the former mayor made commitments to attend Martin Luther King Jr. Day activities in his home town of South Bend, Indiana, on Monday morning, and he didn't want to back out of those events.
Sellers was particularly critical of Klobuchar before her change of plans. He said she'd made little effort to reach out to black voters as she focuses her campaign on appealing to white voters in the Midwest.

Sellers also considered Buttigieg's absence to be unfortunate given the efforts the candidate has done to reach out to black voters. "This is a missed opportunity for Pete. I'm somebody who believes in Pete's talent," he said, but he has "a blindspot the size of Antarctica."

For Seawright, it's less a blindspot than a complete avoidance of a problem that needs attention. "For certain candidates you've got to go where the grits are hot. His grits are hot in Iowa. His grits are cold here," he said of Buttigieg.
(Michael Bloomberg is also seeking the Democratic presidential nomination. He is the founder and majority owner of Bloomberg LP, the parent company of Bloomberg News.)