Biden Pushes Trump to Justify Iran Threats: Campaign Update
(Bloomberg) -- Democratic presidential candidate Joe Biden voiced concern Saturday that President Donald Trump is ramping up tensions with Iran without the American people's consent or U.S allies' support.

"No president has a right to take a country to war without the informed consent of the American people," the former vice president told reporters in Des Moines. "And right now we have no idea what this guy has in mind."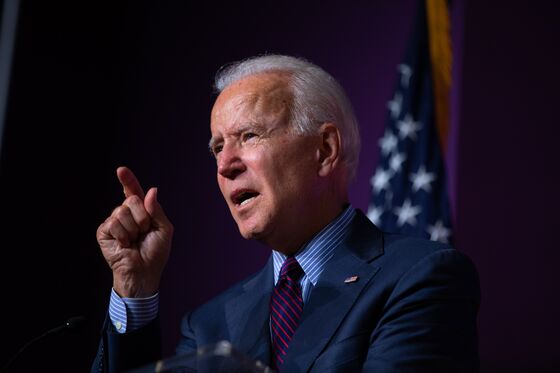 Biden noted that Trump hasn't made public any intelligence to support the decision to kill Iranian General Qassem Soleimani and said he had no idea whether Trump had secured the support of NATO allies. "It just seems to me to be he's going off on a tweet storm on his own. And it's incredibly dangerous and irresponsible," he said.
His comments came in response to Saturday evening tweets from Trump saying the U.S had picked 52 Iranian targets if Iran takes military action. Trump said any strikes on Americans or U.S. assets would be met with "VERY FAST AND VERY HARD" attacks on Iranian targets.

The White House sent a notification to Congress on Saturday that House Speaker Nancy Pelosi said "raises more questions than it answers" and that the administration's unusual move of keeping the information classified means that Americans are "being left in the dark about our national security."
Biden said that was an inappropriate move. "It can't be classified – it has to be informed," he said.
Trump "has no authority to take us into a military conflict with Iran. Period," Biden said at a rally later in Des Moines. "Any further action against Iran requires congressional authorization."
"The last thing we need is another war in the Middle East," he said.
Warren Defends Using 'Assassination' for Attack (5:39 p.m.)
Senator Elizabeth Warren defended her decision to call the U.S. strike that killed a top Iranian general an "assassination," a stance she took after criticism for first calling Qassem Soleimani a "murderer."

When asked by reporters on Saturday in Manchester, Iowa, whether "assassination" is the right word to describe the airstrike that killed Soleimani late Thursday, Warren said, "Yes, it is."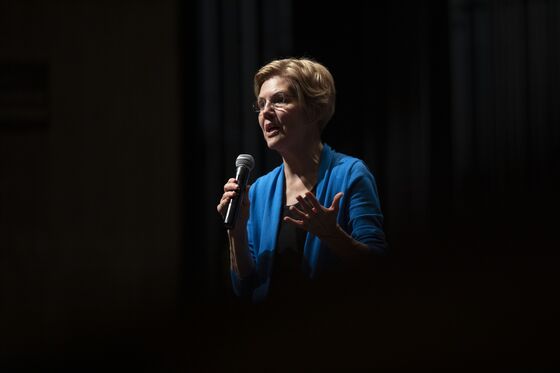 Trump ordered the strike on Soleimani, who led Iranian-backed militias around the Middle East. The general was considered responsible for the deaths of hundreds of American troops and thousands of others.

Warren tweeted on Thursday that Soleimani was a "murderer, responsible for the deaths of thousands, including hundreds of Americans" while also criticizing Trump's move as "reckless."

After criticism from progressives, Warren issued another statement on Friday, calling the attack an "assassination," mirroring the words of rival Bernie Sanders. The decision ignited criticism of Warren for shifting her language and on Saturday, she dodged a question on the language change.

"So I think it's important to talk about where Donald Trump is taking us. He has taken us to the brink of war," she said. "The administration has no credibility for truth telling you either at home or around the world," she added.
Sanders Demands End to Trump Iran Escalation (4:18 p.m.)
Bernie Sanders said Congress must take immediate steps "to restrain President Trump from plunging our nation into yet another endless war," after U.S. forces killed a top Iranian general in a drone strike the Vermont senator called a "dangerous escalation."
Speaking in Dubuque, Iowa, Sanders said he, Representative Ro Khanna, a California Democrat, and others plan to "advance legislation to assert Congress's constitutional authority and responsibility to prohibit any funding for offensive military force in or against Iran without Congressional authorization."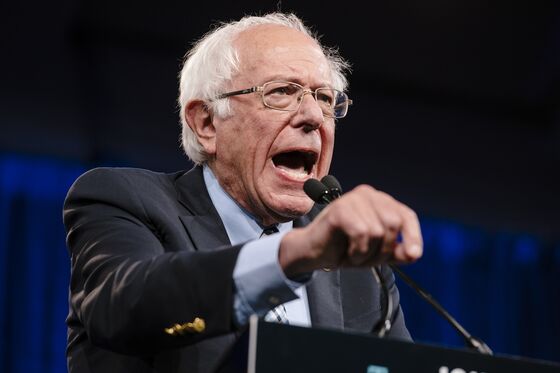 Sanders said he would vote against funding a war in any event, "but if Congress wants to go to war, let Congress have the guts to vote for war. Do not let this president take unilateral action."
The 2020 presidential candidate also backed a resolution by Senator Tim Kaine of Virginia to force a vote to end unauthorized U.S. hostilities against Iran.
Separately, Sanders brushed aside questions about his age, saying it was an advantage. "I'm 78. I plead guilty," he said. "Unlike all these kids I'm running against, you can check my record going back a long way. A long way." -- Ros Krasny
Buttigieg Hits Back After Trump Mocks His Faith (3:02 p.m.)
Democratic presidential candidate Pete Buttigieg on Saturday responded to President Donald Trump's questions about his faith during a stop in New Hampshire.
Trump mocked Buttigieg on Friday during a rally with evangelical Christians at a Miami megachurch, saying the former mayor of South Bend, Indiana, was "trying to pretend he's very religious" but had become so "about two weeks ago."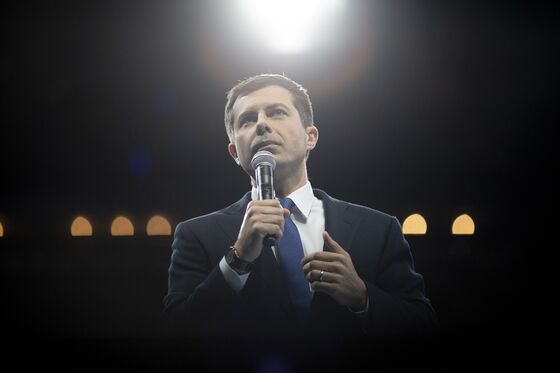 "I'm not sure why the president's taken an interest in my faith journey, but certainly I would be happy to discuss it with him," Buttigieg, 37, said at a town hall meeting in Nashua.
"I just don't know where that's coming from, you know. Certainly it has been a complex journey for me, as it is for a lot of people, but I'm pretty sure I've been a believer longer than he's been a Republican."
Buttigieg, an Episcopalian and former Catholic, has spoken regularly at campaign events about his faith, and sometimes attends services while on the trail. -- Tyler Pager
Democratic candidates are fanning out across early-voting states this weekend, notably Iowa and New Hampshire.
Five Democrats -- Joe Biden, Buttigieg, Sanders, Elizabeth Warren and Amy Klobuchar -- have qualified for the next debate, on Jan. 14 in Iowa.
Trump is scheduled to hold a campaign rally in Milwaukee on the same night as the debate, as well as a rally in Toledo on Jan. 9.
The first-in-the-nation Iowa caucuses will be held Feb. 3.
(Michael Bloomberg is also seeking the Democratic presidential nomination. Bloomberg is the founder and majority owner of Bloomberg LP, the parent company of Bloomberg News.)